News Point: CBRE has appointed Raka Khashu Razdan as the Head of Marketing & Communications for its India market.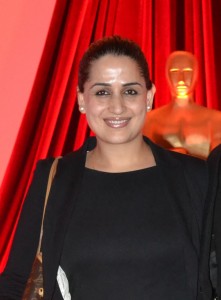 In her new role, Raka will be responsible for developing and executing an integrated marketing and communications strategy to achieve business objectives.
Her portfolio will include innovative brand building initiatives, with special focus on demand generation, to accelerate revenue growth for the organization.
"Raka brings with her a wealth of experience and a proven track record in delivering success. Her appointment is in line with our strategy to further strengthen CBRE India's brand to enable business growth in the region," said Anshuman Magazine, CMD, CBRE South Asia.
Commenting on her appointment, Raka Khashu Razdan said, "I am pleased to be a part of CBRE, an organization that has shaped the realty landscape in India over the last two decades. I look forward to be a part of their exciting growth story in the country."
With over 15 years of work experience, Raka has worked with several blue chip corporates including Metlife, AMD, and a prior stint with CBRE. Raka is also the visiting faculty for marketing at some of India's leading management institutes.