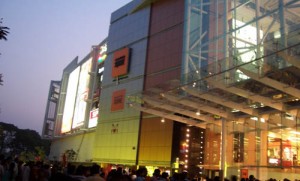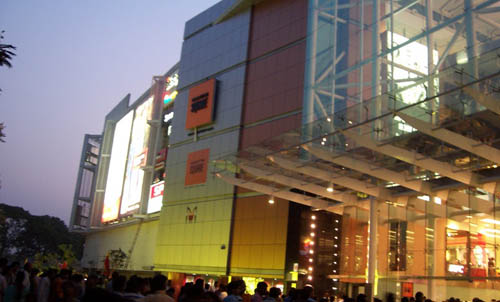 To protest against the decision of the Union Government to allow FDI in multi-brand retail, the Confederation of All India Traders(CAIT) and Bharat Udyog Vyapar Mandal have called for a Bharat Trade Bandh on 20th September,2012 in which they claim that about 5 crore traders and more than 10 thousand trade associations across the Country will participate.The Traders have appealed all national and regional political parties to extend their support to Bharat Trade Bandh call.
All commercial activities across the Country have been claimed to remain standstill on the day. The National Hawkers Federation and other organisations have supported the Bandh call.
Praveen Khandelwal, Secretary General of CAIT and Shyam Behari Mishra, President of Bharat Udyog Vyapar Mandal at a Press Conference held on Saturday, Sep15, at New Delhi while making the joint announcement regretted that on such an important issue concerning the national economy, the government did not consult the traders and other stakeholders of the retail trade whereas in the last session of the Parliament the then Finance Minister Pranab Mukherjee categorically assured on the floor of the house that FDI in retail will be implemented only after attaining unanimity.
The government has not taken any cognisance of his solemn assurance, they regretted. According to them it is highly deplorable that not only the opposition parties but even the allies of the UPA remain vocal against FDI in Retail Trade which has been overlooked by the government. They further said that even the unanimous recommendations of the Parliamentary Standing Committee were brushed aside.
The trade leaders said that the decision of the government will adversely impact the national economy and retail trade of India. Not only the traders but even the farmers, labourers, hawkers,transporters and other sectors of the retail trade will be hit hard which will culminate into mass unemployment and steep inflation. It will provide ample opportunities to the MNC's to control and dominate the retail trade .
They reminded that such situation has already developed in US, Australia and Europeon Countries where the global giants have virtual control on the retail trade. They said that nearly 5 crore traders engaged in retail trade and more than 22 crore people dependent upon retail sector for their livelihood will be badly affected.
The Trade Leaders said that trading community of the Country will oppose this decision tooth and nail across the Country. To finalise the future course of action, the CAIT has called an emergent meeting of its National Council on 21st September at Vrindavan. They categorically said that in order to protect our interest, if traders have to convert themselves into a Vote Bank, they will not leg behind.