News Point: Bangalore based business consultant start
up SummentorPro has announced its launch of online portal "C-Cart" on the 29th June at the Real Estate InPro HUB, India's first open innovation forum to witness Investment, Procurement and Technology at one stretch taking place on the 29th and 30th June in Mumbai.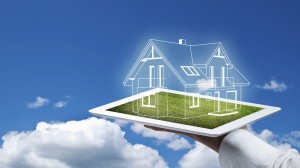 SummentorPro is opening online portal to all 200+ attendees, including associations like NAREDCO, NAR- INDIA & PHDCCI and procurement supply members like Deceuninck ,Moksh Infra, Merge Stones, Litolier Marble, Silvan Innovation Labs, Ardex Endura, Shree Cement and many more.
"C-Cart" has been built and developed by two IIT Indore students, because the start-up truly believes that the young Indians are the way forward to a better India.
"C-Cart's" B2B & B2C analytics offers a simple and effective solution for generating sales leads , to the buying and supplying committees of the Real Estate segment to access the best of both worlds, along with that this portal has been developed with smart search options to build connections through e-contacts with an innovative idea of providing a complete frame work of Customer Experience Management.
Nitika Shahi, CEO at Summentor Pro Business Consultants said, "We wanted to incorporate a faster sales making technology for real estate companies post de-monetisation, to offer assistance for continued growth, and hit a recovery mode faster than expected. C-cart aims at improvising segments like MSME's, SME's, agriculture, dairy & pharmaceutical industries in India very soon."
The intelligent algorithm is designed to provide each user the options of exactly what they are looking for. C-cart is offered to all attendees of the Real Estate Inpro HUB to reach a bigger audience on what is set to be an exciting week for India's vibrant days ahead.