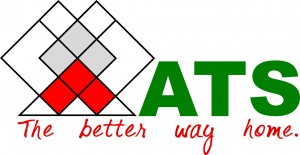 Track2Realty: ATS Infrastructure has partnered and established a 'Professional Chair' with the prestigious business school Indian Institute of Management, Ahmedabad on 'Infrastructure Management'. A professional chair is established to enable higher levels of learning and research activities in the focus arena.
"Good infrastructure acts as a catalyst in a developing economy. Implementing latest technology in this field as available within and outside India has become imperative now.  ATS Infrastructure Ltd, which is in the field of construction and housing in Northern India is pleased to establish 'ATS Infrastructure Chair' at Indian Institute Management, Ahmedabad for the purpose of research and learning in the area of infrastructure & housing management, given the Prime Minister's plan of providing housing for All by 2022", said Getamber Anand, Chairman & Managing Director, ATS Group of Companies.
Ashish Nanda, Director, IIM-A said "I am thankful to CRISIL and ATS Infrastructure for establishing chairs in Financial Markets and Infrastructure respectively. SAP's desire to foster the spirit of entrepreneurship is in line with IIMA's long-term goals, and we are delighted to partner with them. The contribution of these companies will help the institute to strengthen its impact and maintain its quality. As we continue to connect with practice, I am confident the institute will benefit from access to current management practices and challenges; and also support for high-quality research".