By: Ravi Sinha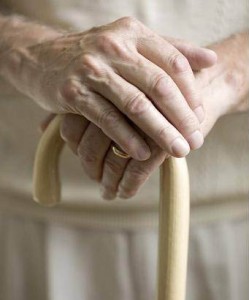 Track2Realty Exclusive: When a developer few years back launched a 5 acre project in Coimbatore dedicated to the senior living, it raised quite many eye brows. Everyone was wondering whether there is a market for such a project, exclusively conceptualised for the senior citizens. Critics even had it that the project is ahead of its time and some termed it as a project meant for parking the investment. After all, a 5 acre project is quite an ambitious venture in a modest market like Coimbatore which has traditionally played safe with smaller projects on an scale that project never translates into piled up inventory.
However, the developers of the project seem to be quite convinced that there lies a big market for senior living in the city. Of late, a number of other projects being launched with the same set of clientele in mind indicates there is a booming market for this segment of real estate in the city. What makes senior housing a news point in this part of the world is the fact that these are state-of-the-art quality projects with all the amenities, and definitely not the old-age homes.
What makes Coimbatore such a hot property for senior living? According to a report, by 2015 Coimbatore is expected to have more than 1,000 retirement homes. And, people from different parts of the country are moving into these communities. Analysts believe senior retired people nowadays like to settle down in tier II cities that have the best of a small town culture and the facilities of a growing city.
Coimbatore is one of the fastest growing tier II cities in the South andĀ has a fair share of elderly people looking for good apartments. Ā There are also the senior citizens who wish to sell theirĀ large traditional homes (whose children are sometimes abroad or in other cities) and move to more secure and safe living environments. They like to move into managed apartment complexes with integrated facilities and like-minded people
And the biggest traction point of Coimbatore is its climate. Rakesh Arya, a Dubai-based chef who recently bought a house for his parents in the city vouches for the climate factor, adding that benefit of small town culture and big city infrastructure is something that acts like a magnet over here. ā€œIt is less polluted than other cities, has the best social infrastructure, hospitals, and retail, all adding to itsĀ  organised community living,ā€ says Arya.
Analysts tracking the property market in this part of the world believe land prices are going up and people are now selling large properties to moveĀ to safer and secure living. An early investment in apartments has great potential because the city is growing at a very fast pace. Properties will appreciate quickly here.
Bijay Agarwal, MD Salarpuria Sattva says the city still has not enough projects dedicated for senior living. As a group we feel that the elderly would probably not like to be separated socially. Their sense of isolation increases. Ā They would rather like to have buildings that facilitate their age related needs. Most importantly, they are close to all the social support they need- like hospitals, Airport etc.
ā€œOur project- Salarpuria Sattva Navratna which is being launched by mid November and coming up on Avinashi Road caters to the special needs of the elderly. Here we have given special consideration for senior citizens ā€" we have a special zone for senior citizens to relax, walkways and meditation zones. Senior citizens can benefit from being with their own age groups, having lifestyle amenities- like card rooms and indoor games that add value to their life as well as enjoy the company of other generations, if they wish to,ā€ says Agarwal.
Rajsheskhar Koneru ā€" Regional Owner of RE/MAX, Rest of Tamilnadu agrees that Coimbatore has a big market for senior citizens, unlike Chennai where senior housing forms only 5 to 10 per cent of the total market. South Indians from Delhi or Mumbai are also choosing to buy villas in gated communities or apartments, to settle here.
ā€œNRIs, especially those who are based in Kerala, have been a stable category of buyers and builders said that there is also interest from US-based NRIs, due to the weakening of rupee. There are ample project dedicated to senior living including various community, apartments, and villas. These set of property are affordable and has all the facilities to a comfort senior citizens. Keeping in mind the affordability, prices suits the pocket of buyers,ā€ says Koneru.
Such experiments have been tried in other parts of the country as well. But what makes Coimbatore emerge as a city for senior living is the fact that these projects are not old age homes. Hence, the infrastructure includes what they have been used to while leading an active life and working in the past. There are common dining area, lounge, garden and space for social gathering. The ground floor and first floor are usually earmarked for common facilities so that people can come down for interaction and go back home.
In a nutshell, the city for Coimbatore, known for its industries and pleasant climate, is soon expected to become an attractive destination for retirement communities. What started about a few years ago has grown multi-fold now, incorporating several models from other countries too. Though there is no specific building code yet for senior citizen homes, the houses are designed in such a way that they are comfortable for use. Even if it is a single bedroom house, it should be easy to use for those on wheel chairs too.