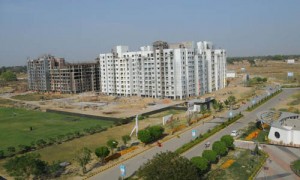 The Securities Appellate Tribunal (SAT) on Wednesday, September 7, asked Sahara to file an affidavit explaining the method by which entities of the group had raised thousands of crores of rupees from investors through convertible instruments.
The group is expected to file the affidavit within two days of the hearing.
Sahara India Real Estate and Sahara Housing Investment had raised money from the public by issuing a hybrid instrument, known as optionally fully convertible debentures. The issue of these interest-paying debt instruments, which can be converted into equity shares later, was allegedly in violation of the Companies Act and regulations of the Securities and Exchange Board of India (SEBI).
In an order passed in June 2011, the stock market regulator had asked Sahara, which had raised money from the public in violation of regulations, to refund the money with 15% interest.
The two companies were restrained from accessing the capital markets, even as Sahara promoter Subrata Roy Sahara and three directors were restrained from associating with a publicly listed company or any company looking to raise money from the public.
Sahara appealed against the order in the Supreme Court, which redirected the appeal to SAT.
The tribunal on Wednesday sought additional details from the company. The affidavit has to state how much money has been collected, how many people it has been collected from and the mode adopted for the collection.
The tribunal said the material significance of the information is uncertain, but transparency remains important. 'ÄúWe want to know what exactly happened, how did you manage to get 66 lakh investors?'ÄĚ asked the tribunal.
Previously, Sahara had questioned SEBI's authority in passing an order against an unlisted company making what it said was a private placement of securities.