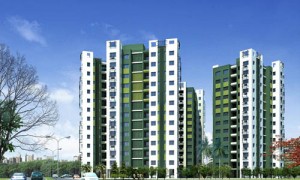 The Keventer Group is planning to step up its activities in Bengal & Bihar, including a major foray into real estate.
'ÄúWe are extremely bullish on Bengal at the moment and are in the process of reviving some projects earlier put on the back-burner, including a Rs.125-crore upgrade of our high-tech food-processing plant in Barasat,'ÄĚ Mayank Jalan, the Managing Director of the group, told reporters.
In its Barasat complex, the Keventer Group is setting up 'Äúthe country'Äôs most sophisticated food-testing lab'ÄĚ in a tie-up with French firm Carso.
This is part of the group's plans to invest Rs.2,000 crore in new projects and acquisitions across the country over the next five years. Of this, around Rs.900 crore will be pumped into real estate.
Keventer Projects Ltd has launched a 1.5-million sqft residential condominium project 'ÄĒ Keventer'Äôs Rishra 'ÄĒ the first integrated housing complex in the Hooghly town featuring seven G+12 towers. Another upscale condominium complex is set to come up beside Diamond Harbour Road.
'ÄúWe have a land bank of nearly 170 acres with a structured road map for real estate development in Calcutta, Delhi and Chennai across residential, commercial and retail verticals,'ÄĚ Jalan said.
The group has so far built properties adding up to 2 million sqft in and around Calcutta, with the Westwind highrise complex in Ramgarh on the southern fringes being the most significant project.
Keventer is also setting up a Rs.200-crore food park in Bihar'Äôs Bhagalpur district in partnership with the Future Group. 'ÄúThe 125-acre plot was made available to us in two weeks flat. We hope the new regime in Bengal will be as proactive. The early signs are very positive,'ÄĚ Jalan said.
Keventer Fresh, which supplies farm products to Reliance, Future Group and Metro Cash & Carry has been approached by the Bengal government to give its suggestions on the Agriculture Produce Marketing Committee Act.
The Rs.1800 crore Kolkata-based business conglomerate, is also set to foray into Bihar by developing a Food Park in the district of Bhagalpur. The company will set up a Rs.130 crore maize based unit processing starch, glucose and dextrose on its own and a Cattle Feed Plant in collaboration with Keenan Technologies of Ireland at Kahelgaon in Bihar Mega Food Park. The land for the food park has already been acquired and work will commence in the next 30 days. Spread over 125 acres, the food Park is being developed in partnership with the Future Group at an investment cost of Rs.200 crore.
"Maintaining our aggressive growth pattern, we wish to set new benchmarks in our industry and ensure India becomes a global food destination. With a vision to add value to the lives of the customers, we are confident the current Food Park in Bihar alone will cater to the needs of over 20,000 farmers there. We wish to cater to the needs of the small and medium farmers across India and feel developing the Food Parks will contribute to this development," said Mayank Jalan.