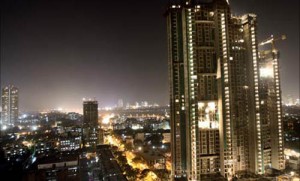 DB Realty is looking to raise funds via private equity for a couple of its projects. The company, which has a debt-to-equity ratio of 0.08:1, has "enough headroom" to raise debt for specific projects when required. The company, which has loans worth Rs.2.47 billion ($55 million), reported a 19 percent jump in annual net profit earlier in the day.
Shares in the firm gained 6.48 percent on Wednesday to close at Rs.80.55 in a weak Mumbai market, but are down 59 percent since the start of this year.
Earlier this year, four executives from the firm, including two Managing Directors, were charged over their alleged involvement in a telecoms licensing scandal. They have denied any wrongdoing.
One of the former managing directors, Shahid Balwa, resigned nearly a month after his arrest in February.