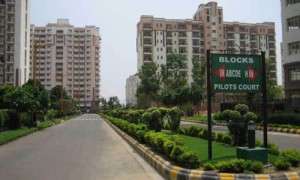 Track2Realty-Agencies: Haryana government has notified the Haryana Development and Regulation of Urban Areas (Amendment) Act, 2013 to regulate land use in the state.
The move is aimed at regulated use of land in order to prevent ill-planned and haphazard urbanisation in or around towns and for the development of infrastructure projects in the state, an official spokesman said.
The Haryana Infrastructure Development Board has been constituted under the Chairmanship of Chief Minister Bhupinder Singh Hooda, he said adding, an executive committee under the chairmanship of Haryana Chief Secretary will also be constituted under the Board to aid and assist it in discharging its functions.
The Board will be the apex body for overall planning and development of infrastructure projects, the spokesman said.
The Board will act as a nodal agency to co-ordinate all efforts of the government regarding development and implementation of infrastructure projects involving private participation and funding from sources other than those provided in the state budget and will also identify infrastructure projects for private participation.
It will promote competitiveness and progressively involve private participation while ensuring fair deal to end-users, identify and also promote technology initiatives in urban development and infrastructure development sector for improving efficiency in the system.