By: Anshuman Magazine, CMD, CBRE South Asia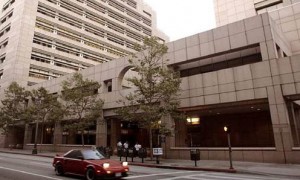 Track2Realty: Expectations of an economic turnaround were belied with GDP growth slowing down to about 4.7% for FY 2013–14, marking it as the second straight year with below-5% growth.
Agriculture grew at 6.3% q-o-q, while manufacturing growth dipped to a low of about 1.4% q-o-q. A persistent global economic slowdown hemmed in India's exports sector as well, further hindering growth prospects.
A bright streak, however, was the emergence of a stable political dispensation at the Center, with a propensity to welcome investments and usher in economic reforms. For the Union Budget lined up later in July, the new government is aiming at relaxing FDI guidelines, providing clarity on tax reforms, supporting industrial growth, and aiming at large scale infrastructure creation.
The central bank also took cues from the altered political environment and maintained status quo in its latest monetary policy review in May, while cutting the SLR by 50 bps and releasing funds worth INR 39,000 crore into the market. It is widely expected that the new government shall soon allow the entry of REITs as investment vehicles, permit 100% FDI in e-commerce and infrastructure, while providing tax incentives to the realty sector at large.
Office Space Update
Even though commercial leasing activity picked up marginally in the month of May, appreciating by about 6% q-o-q, the quantum of leased space touched its peak for 2014 so far. Demand was observed for small to medium-sized office spaces for the most part, even though the leasing quantum was driven by a few large transactions in Bangalore, Chennai, Hyderabad and Pune—contributing about 70% to the entire space transacted during May.
Bangalore remained the largest contributor to office space demand, followed by Pune and the Delhi NCR; representing about 66% of the total space transacted during the month. Occupier interest remained strong in micro-markets such as the Outer Ring Road and Whitefield in Bangalore, the IT Corridor and Extended IT Corridor in Hyderabad, Yerwada in Pune, and the peripheral regions of the Delhi NCR (e.g. Gurgaon).
Sectors such as IT, BFSI, manufacturing, telecommunications and pharmaceuticals continued to drive demand for office space, with more than 65% of total demand being concentrated in back-office spaces. SEZ developments remained muted this month. Rental values remained largely stable across all major micro-markets.
Housing Market Update
With the emergence of a stable, pro-reform government at the center, positive sentiments flowed into the residential segment. Home buyers and investors who were planning to invest in property, have been expecting positive policy changes that in turn are likely to boost the housing segment, going forward. In line with the preceding months, the largest quantum of new launches were observed in the mid-end category; mainly in cities such as Chennai, the Delhi NCR, Mumbai, and Bangalore.
Residential activity remained subdued in Hyderabad and Kolkata during the month; while locations such as Whitefield/Kanakpura/Harlur Main Road (Bangalore), Gurgaon/Greater Noida (Delhi NCR), Andheri/Goregaon/Kandivali (Mumbai), and Porur/Perungudi/Guindy/Padur (Chennai) witnessed significant development. Capital values remained largely stable during the month.
Organized Retail Space
The retail market attracted stable demand—mostly driven by retailers from the fashion and apparel, F&B, fashion accessories, and electronics segments, which continued to strengthen their footprint across cities during the month. High street locations persisted to see healthy leasing activity; while limited space availability led to restricted retail activity in prominent mall developments across most leading cities. The number of new retail entrants remained low during the month of May; and rental values continued to remain stable in most high streets and organized mall clusters across the country.
Retailers such as Metro AG had already announced their plans to go ahead with the cash-and-carry model in India. Additionally, Truefitt and Hill (salons) will soon commence its Indian operations; while Sternhagen (premium-brand for sanitary ware) plans to open flagship stores across Delhi, Chandigarh and Ludhiana, followed by Mumbai and Bangalore.