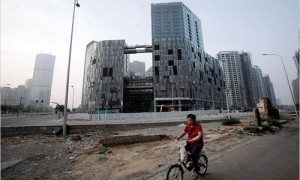 Track2Realty Exclusive: In China, SEZs were developed along its southern coast in the areas of Shenzhen, Shantou, Zhuhai, Hainan and Xiamen which were backward small villages lacking in basic infrastructure and industrial resources. These zones were developed as manufacturing hubs and the open access to international trade sea lanes led to their success.
These SEZs attracted huge amounts of foreign capital and optimised the use of management, advanced technology and equipment. In India, apart from a few port locations, most of the existing and proposed SEZs are located inland.
Moreover, the Indian policy makers could only see half the picture in assuming that the foreign investors who were not comfortable with the limitations on repatriation of investments from China would flock to India.
Unlike the totalitarian regime of China where the State established the SEZs, in India it was left to the private sector without adequate support mechanism where the Centre and State Government policies often were put at cross purposes.
As a result, many foreign companies, especially from Japan, France, Germany and Italy are clueless whether to invest in a country where the change of regime at political level can result in change of policies overnight.
Facts speak for themselves. About 80,000 Japanese companies have factories in China, especially in its SEZs. In Thailand too, over 17,000 Japanese companies have factories in notified zones. In comparison, India has only 840 Japanese companies.
China, unlike India with focus on IT/ITeS, concentrated on manufacture and today China's exports are 30 per cent of its GDP, lion's share coming from SEZs. Also, China gave fiscal benefits to coastal SEZ factories for a long period of 20 years, before extending the same incentives inland to motivate manufacturing. In contrast, fiscal benefits to Indian SEZs did not even lat beyond four years. So, while it demotivated the existing SEZs, companies which were planning to create factories in the Indian SEZs decided not to.
Next: Over reliance on IT/ITeS proved to be nemesis of SEZs