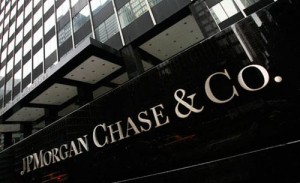 JP Morgan has invested $30 million in Parsvnath Developers' residential project La Tropicana coming up in the Civil Lines area of New Delhi.
The deal includes an additional funding for the real estate group through JP Morgan's local NBFC in India. According to a source close to the development, part of the funds raised has been used by Parsvnath to provide an exit to Red Fort Capital, which had invested Rs 115 crore in the project in 2009. Red Fort has made a 30% return on its investment in the project, sources in the know of the deal said.
Ernst & Young, which was the advisor to the deal, and JP Morgan did not comment on the deal. Parsvnath neither denied nor admitted the development.
Parsvnath had sold 18% stake in its 16.8-acre high-end residential La Tropicana project to private equity firm Red Fort Capital for 90 crore in 2009 and later in the same year sold another 4% to the fund for Rs 25 crore. The 400-apartment project, which was launched in 2008, has been much delayed and is now expected to be completed by 2013. The developer is still selling apartments in this project at 14,000 per sq ft. The project was launched at Rs 8,000 per sq ft.
Late last year, Parsvnath had sold 24.5% stake for 120 crore to Red Fort Capital in an office project that it is developing on land it received from the Delhi Metro Rail Corporation. The project is being developed on a build-operate-transfer basis. In January this year, Sun-Apollo India Real Estate Fund invested Rs 100 crore for a 49.9% stake in a residential project, Parsvnath Exotica, in Ghaziabad near Delhi.