By: Ravi Sinha
Track2Realty Exclusive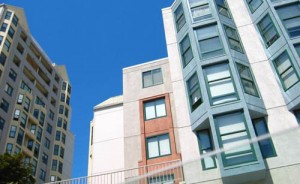 Supertech Limited plans to expand its geographical presence and emerge as a Pan-India company before filing DRHP with market regulator SEBI for its IPO in around a year's time. The Delhi-NCR based real estate company with projects across the state of UP and Uttarakhand is already in talks to launch projects in other parts of the country. In an exclusive interview with Track2Realty, Mohit Arora, Director, Supertech Limited said even though the focus remains on Delhi NCR and Noida, which is one of the booming hot spots for real estate business, it is time for the company to go pan India.
"Yes, we do have plans to go pan-India. But for now, our focus remains on Delhi NCR and Noida which is one of the booming hot spots for real estate all over India. We have plans to go to Bangalore and towards Gurgaon. We are also in talks for Mumbai project. I can not comment on the specifics right now but we definitely have plans to go pan-India," said Arora.
The company has planned for an IPO which might be in the market in the next 12-18 months. Doesn't market sentiment look scary for an IPO at this point of time? After all, many of the realty companies have either deferred their IPO plans or have failed to meet the mandatory deadline even after filing the DRHP with the SEBI. However, the company that is touching an annual turnover of Rs. 1800 crore this fiscal seems to be upbeat, "As far as ideal time is concerned, that the markets will decide at that given point of time but we have started preparing for it," said Arora.
The size of the IPO, as per Supertech estimates, would be around 2500 Crore. At a time when raising capital has become difficult for most of the realty companies, Supertech seems to have its game plan in place. They are banking on private placements but with an over cautious approach. "Yes, we are talking to PE funds but it is precisely on project level at this point of time," he said.
The developer seems to have weathered the recent market turmoil well and as Arora said that the adversity has actually brought opportunity in the realty market. "I think 2008, 2009 and a part of 2010 was a bit downward, but especially in north Indian markets, it started picking up post mid 2010. And it turned out to be better than before. Earlier it was just an investor driven market, especially in north India. Now, nearly 70-80% is end user in the market. The end user has entered the market and that has given it the stability and steadiness. Now it's on peak, I can say because the real estate is being sold to the end users, people who are going to live in those houses. Having the end user at the forefront gives a backbone to the industry. So, now I'd say it's very steady," he said.
Supertech director asserts that even before the market crash, during the recession and even now, the company has been trying to market their projects to the end users rather than investors or under writers who just appreciate the values for no reason. The company is now coming up with a mixed use development project in Sector 94, Noida which will be an integrated development with hotel, mall, and luxury residences. Another project is coming up on the Yamuna Expressway which is golf centric development by the name Golf Country. It is a plotted development with villas. There are others like Up Country, again plotted development. It will be an innovative development with an artificial beach and villas along it. They have recently announced North Eye which, the tallest luxury apartment building of north India. In all, Supertech has about 20 active projects.