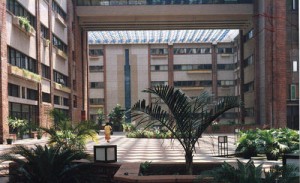 Track2Realty: The Finance Ministry is reportedly working on the modalities to revive the real estate sector. According to ministry sources, the move is aimed to ensure that stalled projects get bank sector financing. The move, which is expected to help revive growth, is likely to be decided over the coming weeks.
"The main aim is to provide credit to unfinished real estate projects, especially those in the residential sector, so that they can be completed and find buyers," says the source. Bank credit to the housing sector has grown by only 12.1 per cent year on year as per latest RBI data. This is far lower than the 15.9 per cent growth rate of aggregate bank credit.
The issue was discussed by Finance Minister P Chidambaram last month when he held a review meeting with heads of public sector banks and financial institutions. Sources said that the Indian Banks Association (IBA), which is the umbrella organisation for banks, has already submitted a report on unsold real estate projects.
Bankers are understood to have suggested proposals such as lower provisioning in the lending norms for banks or even permitting loans for specific projects.
On Saturday, Dec 8, the National Housing Bank Chairman and Managing Director RV Verma said he will provide a Rs 9,000 crore refinance assistance to institutions in the home loan business till next June. Speaking on the sidelines of National Real Estate Development Council convention in New Delhi, Verma said he is confident of meeting the target.
Chidambaram had earlier also raised the issue of reviving the real estate sector, which is a large employment generator in the economy. In an earlier meeting in August with bank chiefs, he had asked them to put pressure on real estate firms to cut prices of projects. But bankers have expressed helplessness and said most developers are unwilling to lower prices.
Economic growth slowed to a decade low of 5.3 per cent in Q2 of the fiscal. While the construction sector grew marginally higher at 6.7 per cent in the July to September quarter of the fiscal, as against 6.3 per cent in the same period a year ago, analysts point out that private consumption has slowed.