Track2Realty Exclusive
News Point: As the Real Estate Regulatory Authority (RERA) kick starts across the major property markets of India the homebuyers have many queries & concerns.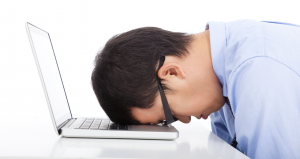 "Equal penalty for the delayed project to homebuyers to the extent of what builders charge in the wake of delay in payment is the most welcome beginning with RERA. I believe it creates an equitable justice in the property market and also forces the developers to finish projects on time," says a jubilant Jayant Shah in Mumbai.
However, Shah is still not clear about many of the RERA compliances, including whether the delayed penalty is applicable to the existing under construction projects or not. And he is not alone to not have full information about the various clauses of RERA. But they are all happy that a welcome beginning has been made.
Rukshana Khan, another homebuyer, is confused to find many ongoing projects without the Occupation Certificate (OC) and the Completion Certificate (CC) still being advertised. She believes the market is still not clear as to what precisely to expect with the new set of rules.
"I was clarified by my property agent that my under construction project need not wait for registration to advertise. They can continue all their activities as usual. However, those projects for which application for registration is not made even by July 31 to the regulatory authority cannot market their projects," says Rukshana.
Sumer Singh, a trader in Mumbai, has another query. He wants to know whether the regulator can send the homebuyers to jail if he defaults on payment. He feels such reports would deter a homebuyer like him to ever approach the regulator.
"I have read the newspaper reports that the regulator has the powers to penalize the homebuyers also in case of delay in payment. My worry is that such provisions can be grossly interpreted in favour of the developer, even if the consumer defies the regulator's order due to financial duress," worries Singh.
Concerned buyers
Whether there would be equal penalty on delays in current under construction projects
Till when the under construction advertisements without OC & CC will continue
Whether the homebuyers can be sent to jail for delay in payment
Whether regulator can force the government agencies to grant approval on time
Industry is nevertheless clear that such apprehensions are just teething problems. Jaxay Shah, President, CREDAI maintains that even though most states have not been able to implement it immediately and are in the process of doing so, yet both consumers and developers need to look at it optimistically. There will be teething problems initially, but as the regulatory mechanism sets in place, we will see a smoother transition into the new administration. For the moment, avoid any hasty conclusions and false assumptions for they will only serve as a hindrance. Engaging and diligently moving towards the common goal of building a professional, accountable, transparent and innovative sector should be the objective of all stakeholders.
"There has been a long standing call for a regulation like RERA, both from the industry as well as the consumers. The purpose of such a regulation would be to build equity amongst the stakeholders, create accountability, promote delivery driven project execution and facilitate financial and administrative transparency. The present RERA requirements fulfill all these needs. Though the compliance burden is heavy, the Act has provided the right impetus on ensuring that all due diligence which any and all consumers may require are fulfilled. This will go a long way in restoring consumer faith in the real estate sector," says Shah.
That said, the discerning homebuyers in the city are convinced that the RERA will lead to a weak start for Mumbai's property market. The property registration data ahead of RERA seem to support these apprehensions. Facts speak for themselves. In January-March period this year, there were 14,239 registrations recorded, according to data sourced from Director General of Registrations, Mumbai. This is over 21% fall compared to January-March period of 2016, and again the lowest in six years.
The registrations touched a six-year low for two months in a row in November and December last year. January and February numbers were lower than the levels seen in November and December. Due to year end rush to register properties and also to avoid paying long term capital gains tax, March numbers are traditionally higher. Industry experts say that the weakness in residential real estate market is there because the consumer confidence is yet to be restored. Once RERA restores that confidence the market will bounce back. 
Moving forward, the moot point is whether the builders would decide to postpone their new launches keeping RERA in mind to avoid mid way issues. Within the built environment of real estate it is increasingly being questioned as to whether penalising builders for delays in the projects is justified given they rely on so many external factors. At one point government is coming up with consumer friendly RERA 2017 on the other hand government does not have any system or mechanism to give time bound permission to real estate sector developer, then how government will be successful in implementing the real estate.
Of course, RERA protects the interests of homebuyers and would drive out unscrupulous builders from the realty market. RERA is a landmark legislation that is about to change real estate into a more customer centric industry. It focuses on increasing accountability of the builders and their agents and on boosting buyer confidence. But till the time there is more clarity every stakeholder has own set of apprehensions.  
By: Ravi Sinha