Track2Realty Exclusive
Bottom Line: For an outside view, Mumbai might be one property market with a distinct character of the city but the city is a confluence of many micro markets with each having its own distinct and unique character, buyers profile, and most importantly, the different pricing index and ROI (Return on Investment) potential.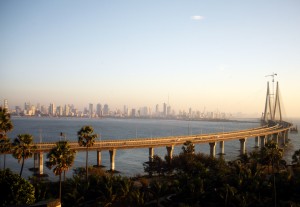 When Abdul Majid, an NRI from Middle East came to Mumbai on a property hunt he was initially not ready to believe the local agent who suggested it is not possible for him to indicate uniform trend across the city. The NRI who wanted to settle in the city in the next couple of years was, however, made to believe when the agent took him to different parts of the MMR (Mumbai Metropolitan Region) to showcase the properties with detailed analysis.
"I was actually looking for an analytical report on the potential of Mumbai property market and the ROI potential for my investment. But after having travelled to the property markets across the city I am now convinced that there are many markets within the Mumbai property market and hence the study needs to be done on each of the pockets, if not the many micro markets," says Majid.
The MMR was notified in 1967, in an effort to address the rising problems faced by inhabitants. More areas were also included in the region and today the MMR covers Greater Mumbai, Thane, Kalyan and Navi Mumbai, apart from several more towns and villages. Over the years, property price rise has been astronomical in the original core parts of Mumbai.
Manju Yagnik, Vice Chairperson of Nahar Group maintains that Mumbai as a city is one of the most prime markets for real estate investments. Being an island city, land is scarce and hence premium attached to it. The potentials of ROI for this matter are mostly positive but vary from place to place. South Mumbai is supposed to be a prime location for residential properties as compared to most suburbs. It consists of various localities with differential premium attached to it based on the area of resident or commercial.
"ROI in new upcoming projects will be better than that from an existing project. But the investments are comparatively high. The areas of development are Central, Eastern and Western suburbs. Depending on the developer, stage of the project and project offering in  terms infrastructure and amenities like location connectivity to other parts of the city, commercial hubs, airport, utility and entertainment hubs, medical centre, school and other educational institutions etc. will determine the ROI," says Yagnik.
The main city of Mumbai has seen prices rise by as much as 81 per cent since the last of the pricing trough was seen in the second quarter of 2009. The growth in the Navi Mumbai and Thane region has been even greater. This is evident of the fact that with the city to grow in a viable manner, the development has extended in to the newer, outer regions.
The Mumbai property market can be broadly divided into the following:
Western Suburbs
Eastern Suburbs
South Mumbai
Central Mumbai
Mumbai Harbour
Quick bytes
Western Suburbs: Costliest Market—Bandra West @ Rs. 52,000 per square feet. Affordable Market—Nalla Sopara @ Rs. 3,500 per squre feet. ROI Potential—5-7% Year-on-Year
Eastern Suburbs: Costliest Market—Powai @ Rs. 23,000 per square feet. Affordable Market—Ambernath @ Rs. 3,000 per square feet. ROI Potentual—6-8% Year-in-Year
South Mumbai: Costliest Market—Altamount Road @ Rs. 95,000 per square feet. Affordable market—Bombay Central @ Rs. 20,000 per square feet. ROI Potential—3-4% Year-on-Year 
Central Mumbai: Costliest Market—Matunga @ Rs. 45,000 per square feet. Affordable Market—King Circle—Rs. 13,000 per square feet. ROI Potential—5-7% Year-on-Year
Mumbai Harbour: Costliest Market—Nerul @ Rs. 13,000 per square feet. Affordable Market—Khopoli @ Rs. 3,000 per square feet. ROI Potential—10-12% Year-on-Year   

Western Suburbs: The western precincts of the city of Mumbai, known as Western Suburbs in the popular parlance that consists of areas like Andheri, Bandra, Borivali, Dahisar, Goregaon, Jogeshwari, Juhu, Kandivali, Khar, Malad, Santacruz and Ville Parle are among the oldest suburbs of the city. Geographically, the Western Suburbs lie at the western part of Salsette Island and has been witness to suburban sprawl over the years.
This region has a wide range of properties; from Bandra that commands a high premium of capital values with Rs. 50,000 and above per square feet for residential properties to Virar that has the most affordable residential properties for Rs. 4000 per square feet.
Along these two different worlds lies some of the costliest markets like Khar, Santa Cruz, Ville Parle and some of the most affordable markets like Mira Road, Bhayandar and Vasai. In practical terms, this region has something for all kinds of buyer and various housing solutions at different price points.
Modern and well planned connectivity comes naturally to most Western Suburban areas. The reason is that the Western Express Highway travels parallel providing an easy access into and out of the city. The modern Mumbai Metro connections have added an unmatched value to most areas by helping ease out traveling time between them.
Due to shifting of CBD (Central Business District) to BKC there is a huge demand of residential and commercial properties in Western Suburbs. As a matter of fact, the percentage of appreciation is highest in Western Suburbs, it is becoming preferred destination of many investors. The capital value appreciation in the Western Suburbs are expected to be in the range of 5-7 per cent on a year-on-year basis, notwithstanding the slowdown in the market otherwise.
Western line is home to many industrial estates, business hubs and also highly connected via means of Western Express Highway, JVLR, Metro and much more. In order to improve east-west connectivity in Western Suburbs, Metro-2A (DN Nagar and Dahisar) and Metro-7 (Andheri East-Dahisar) have been announced. Arrival of such projects leads to unprecedented growth of both commercial and residential realty projects. This will lead development of various segments which will cater to different ticket size. Hence, all the locations of Western Suburbs can look forward to sizeable growth in medium to long term future.
Eastern Suburbs: The Eastern Suburbs is the eastern precinct of the city and is often referred as the Central Suburbs because the area is served by the Central Line. The Suburbs comprising of localities like Kurla, Vidyavihar, Ghatkopar, Vikhroli, Kanjurmarg, Bhandup, Mulund, and Powai has developed as the most sought after locations of Mumbai due to excellent infrastructure and connectivity.
The Eastern Suburbs have been expanding its residential footprint in such an organic and holistic manner that today the region holds equal attraction quotient for both premium & affordable housing. If there is Powai as the premium housing and business destination in Eastern Suburb, there are locations like Kanjurmarg offering residential options in nearly half the price of upmarket Powai.
Most of these locations are railway stations on the Central Line. Kurla is also an interchange point for the Harbour line. This is a middle class residential region which is increasingly getting dense as the factories are being shifted out and being replaced by shopping malls and apartment blocks.
Mulund, Ghatkopar, Bhandup and Vikhroli are located within 15 kms distance of Powai and are well connected to the Western and Eastern Expressways. Also, these localities have easy accessibility to the domestic and international airport, CST and Mumbai Central. In addition, the Versova-Andheri-Ghatkopar Metro corridor also adds connectivity to these places, especially Ghatkopar.
In terms of the price point, Powai holds the highest capital values with property prices in the range of Rs. 15,000-23,000 per sq feet and rental yields being in the range of Rs. 34-54 per sq feet. Ambernath has the lowest price point with residential properties in the range of Rs. 3,000 per square feet to Rs. 4,000 per square feet. Dobivali and Kalyan also offer affordable properties in the range of Rs. 4,500 per square feet to Rs. 6, 500 per squre feet.
The region has been benefited from important infrastructure project — the Eastern Express Highway — which connects South Mumbai to locations in the Eastern Suburbs, and stretches all the way to Thane. This connectivity has actually worked both ways – it is not that only the residents of Eastern Suburbs are travelling to other parts of Mumbai for work. Rather, residents from other parts of Mumbai are also coming to this part for work, thanks to rapid infrastructure developments and connectivity.
The ROI is expected to be the maximum in Eastern Suburbs due to the price point and the infrastructure. In 2015 also, this suburbs gave the highest appreciation despite of a subdued macro-economic outlook otherwise.
South Mumbi: When a property dealer suggested Kartik Shah to set up his office at Navi Mumbai, instead of South Mumbai market, it seemed to be a sound business sense. After all, the businessman from Gujarat setting up new base in Mumbai was getting a much cheaper place in the upcoming business centre than a cramped old CBD where the property rate and expected ROI on per sq feet was much higher. However, a proper research on Mumbai property market made him understand why South Mumbai still holds its charm and is home to the elites of Mumbai city.
After all, which other place in Mumbai can showcase as many business hotspots like Nariman Point, Ballard Estate, Churchgate, Fort, Cuffe Parade among others. And to add to this, financial organisations such as the Reserve Bank of India and Bombay Stock Exchange makes it one of the busiest parts of the country.
South Mumbai attracts businessman from all over the world and Shah realised that his overseas clientel that mostly stays at South Mumbai hotels such as Taj Mahal, Hotel Oberoi, Hotel Searock Sheraton, Chalukya Hotel on Elephanta Island, there can't be any substitute of South Mumbai even if the skyrocketing property prices ranges between Rs. 30,000 to Rs. 1,00,000.
Facts speak for themselves. A South Mumbai bungalow was sold couple of years back at Rs. 500 crore. It is a staggering figure in a market that is battling to come out of a slowdown sentiments. But amidst this, one of the costliest land deal 0f Rs. 40 billion took place in South Mumbai. And to top it all, the world's most expensive home worth $1 billion (£630 million) of Ambanis is here.
Ten duplex apartments at the Lotus Villa in the Napean Sea Road area of South Mumbai have been priced at a minimum Rs. 100 crore each. Each square foot of the apartments costs Rs. 1 lakh. A survey conducted by Wealth Bulletin listed Altamount Road as the tenth most expensive street in the world, with prices as high as Rs 95,000 per sq ft. Altamount Road is just one example.
Places like Altamount Road and Carmichael Road are exclusive localities in terms of the kind of people who are choosing to call them their homes. Besides Bollywood stars, industrialists like Kumar Birla and Ratan Tata, these places are also home to various consulates.
The demand supply mismatch suggests that the South Mumbai property will only go northwards. This can be attributed to the nature of the city, which was dependent on its port for its economy. Over time, South Mumbai CBD became Mumbai's primary commercial real estate hotspot and it still represents a fair share of Mumbai's economy. A large number of companies operating in India have their head office in South Mumbai CBD.
With the emergence of peripheral locations, while South Mumbai may have lost its locational preference a bit, most companies still prefer to have their corporate headquarters in South Mumbai CBD due to the proximity of RBI, BSE, SEBI, the political legal fraternities as well as 5 star hotels.
Central Mumbai: The Central Mumbai property market mainly consists of areas like Byculla, Parel, Dadar, Sewri, Matunga, King Circle, Wadala, Mahim and Sion. These are mostly localities where the capital value of residential properties are not very high but still not very affordable. The costliest market is Matunga where the capital values are up to Rs. 45,000 per square feet. The lowest capital values are in King Circle where the price range is between Rs. 13,000 to Rs. 18,000.
Most of the analysts maintain that the proerties in these markets are under valued keeping in mind the location. It is generally believed that the ROI potential of the region could never be tapped due to poor connectivity, infrastructure and public transport. It is hence believed that once the infrastructure is upgraded in the region, these property markets might outperform other parts of the city.
As of now, the rental potential of the region is between Rs. 60 per squre feet to Rs. 110 per square feet. The appreciation in the last year has been quite modest in the range of 4 to 6 per cent.
Mumbai Harbour: Mumbai Harbour areas are harbouring some of the real estate gems and if a Knight Frank report is to be believed, no other areas in and around Mumbai has the kind of ROI potential as the properties on the harbour lines. Knight Frank's Invetment Advisory Report says Ulwe has a price appreciation potential by 145 per cent in the next five years. The forecast is based on assessment of real estate drivers namely employment, physical infrastructure, connectivity to important locations, access to social infrastructure, planned development, proximity to premium office spaces and land availability.
As a matter of fact, the Harbour region, along the line of Harbour Line of Mumbai Suburban Railway that connects eastern neighbourhoods along the city's natural harbour, has some of the most attractive property markets, right from Thane to Navi Mumbai.
There is a wide range of property ranging from Nerul that has residential capital values up to Rs. 13,000 per square feet to Khopoli that has capital values of Rs. 3,000 per square feet.
Analysts point out that once the Mumbai Trans-Harbour Line (MTHL) is completed the Harbour Line will not only open many new areas for urban habitation but will also be witness to the kind of ROI that no other region of MMR will experience.
Raj Gala Shah, Partner, Zara Habitats sums it up saying that unlike the past where the industry and office space was located at South Mumbai, todays scenario indicates that businesses choose to shift to locations where the rents and connectivity make economical sense.
"The Financial sector prefers BKC and hence expats, CEOs and business owners would be the buyer profile for Bandra, Dadar, Parel, Matunga CR. Media sector prefers Andheri, the BPO and IT sector has found Malad & Powai appropriate so the younger generation of IT Engineers and Tech entrepreneurs along with Television and Media personalities would fit the buyer profile in Andheri-Malad-Powai," concludes Shah.
By: Ravi Sinha