By: Manish Agarwal, MD, Satya Group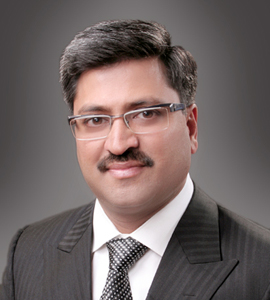 Track2Realty Exclusive: Some of the factors that vociferously call for apartment culture. New initiatives like the construction of a metro in cities like New Delhi, Bangalore, Kolkata, suburban railway in the areas like Mumbai, Hyderabad, Chennai, Delhi, Pune, Kolkata and Bus Rapid Transit System  taken by the various state governments to improve the public transport systems in cities has raised the interest among people in the surrounding areas so as to save the commutation time.
Getting a  house within such premises is not only expensive for a common man, in fact developers have also stopped constructing single houses in order to have room for the growing population.
The security angle, rules the minds of investors. Buying a huge house by investing loads of money, hiring a guard for safety and then living your life in isolation has become a way too old fashioned. City dwellers now think more about creating social relations with people around. Parties, small trips and frequent visits at each others place has become easier to fabricate a strong societal life.
The other major factor that boosted apartment culture in metropolitans is the attitude of people of killing even a single possibility of brawls and tensions  in the family over the land issue or the lawsuits with relatives or tenants who refuse to vacate the house. Leaving every work aside and keeping oneself busy in guarding court rounds to and fro, has become a thumping headache for estate maintainers.
Continued rise in the urban population has also created hurdles in the housing aspirations of millions of people. They are ready to forgo their dream of owning a villa or bungalow and have started settling down in apartments due to lower prices.
In the phase of inflation in the country, everything you aspire for has become so costly that it's hard for realty market also to maintain its consistency in the price range. Skyrocketing prices of the mansions have also remained the premium factor for people to sell off their houses on account of making profits.
Above all, the newer and better facilities offered in the luxurious apartments are not easy to let go. Not just in huge mansions, a buyer can also maintain a high-class lifestyle in an apartment where amenities ranging from temperature-controlled pool, the Cardio aerobic center to spa, CCTV surveillance, guard communication system, round-the-clock electricity supply are available.
In a nutshell, everything a person needs becomes reachable in a minutes distance. Developers have designed societies in a way, that has brought everything in the close proximity of residence.