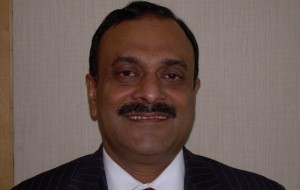 While business travellers' hotel is an established concept in several European countries, the concept is yet to catch fancy in India. Even though these morning-to-evening business travellers need a place to relax and conduct business meetings, the needs of this target group have hardly been channelised into potential business by the hospitality sector. This is where Kohinoor Elite has taken the first movers advantage and has come up with a 3 star budget hotel with a single value package for such travellers. In an exclusive interview with Track2Realty, Mukund Kamat, Vice President of Kohinoor Hotels sounds upbeat with the fact that young business travellers in the financial capital of India would love to be a part of Kohinoor Group's redefining of business travellers' needs with Kohinoor Elite. Excerpts of the interview:
Q. What is the USP of Kohinoor Elite?
Ans. Hotel Kohinoor Elite is an innovation in hospitality. The hotel has USP like its unique 1 Bill Concept wherein a guest is offered accommodation, all meals, laundry and internet service all in a single value package. The 18 hour multi-cuisine buffet served at its restaurant is one of its kind. Another USP being its Lounge wherein we provide the guest a sitting cum resting zone equipped with wash & change facilities, fitness zone, business centre and meals. Also, a massive LCD screen at the reception provides the guest with real time flight information, news and world time to keep them updated with the latest happenings around the world.
Q. Where do you see your priority Market? What kind of TG you have in mind?
Ans. Geographically speaking our main focus will be the business hub of Bandra-Kurla Complex and the fast growing Eastern and Central suburb of Mumbai. We are primarily catering to the value conscious young business travellers to Mumbai.
Q. A three star hotel with five star amenities sound more like a marketing jargon. How do you position it?
Ans. The Kohinoor Elite has been positioned as a 3 star budget business hotel wherein the quality of service, accommodation and food have not been compromised upon and is at par with a 4 or 5 star hotel. A guest will be offered the best at the same time will be charged an attractive value price for the services enjoyed by them.
Q. You are positioning this project for business travelers who come in the morning and leave by evening. Do they really need to stay in a lounge?
Ans. The Lounge at Kohinoor Elite is an innovation in hospitality. At the Lounge we provide the guests a sitting cum resting zone equipped with wash & change facilities, a fitness zone, a business centre and meals all at a very attractive value price.
As observed by us in the past that there are a number of travellers coming to Mumbai early morning and leave the city late evening, these travelers are looking for a place to rest with hotel like facility, meals, internet facility and wash & change facilities, they are not keen to take a room for just few hours, is where the Lounge at Kohinoor Elite will meet the new age travellers needs.
Q. Such hotels are generally doing well around the CBDs across the world. Do you think such a new concept in India will work in an integrated township?
Ans. Mumbai is a mega city. It is the financial and business capital of India. Several CBD's or business hubs have been developed in Mumbai now eg. Nariman Point, Fort, Parel, BKC etc. Kohinoor Elite is situated close to BKC and fast growing Eastern suburb of Mumbai. This makes the location of Kohinoor Elite very lucrative. Also, the absence of a star hotel in its category will make Kohinoor Elite a success.
The presence of the hotel in an integrated township project like Kohinoor City adds to the overall value our guest would experience while staying with us at the hotel.