By: Jackbastian K. Nazareth, Group CEO, Puravankara Projects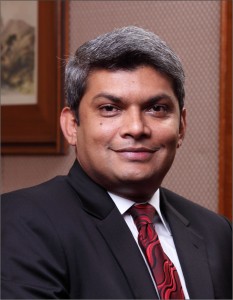 Track2Realty Exclusive: The Tamil Nadu Government must be commended for its focus on infrastructure development; it is a key determinant of the state's economic progress. So long as the commitment to infrastructure remains, the prognosis for real estate will be good.
Over the last few years, the residential market in Hyderabad has not sustained the growth trajectory of 2008, hampered as it was by the economic recession and certain government provisions, apart from political uncertainty in the region.
But the property market in the city has been rebounding, in the lead up to the Telangana decision. The fact that residential property in Hyderabad is relatively undervalued presents vast opportunity for end-users and investors alike.  Moreover the city is a key IT destination and offers great infrastructure, which augurs well for its prospects.
To put the Telangana issue in perspective, it must be recognized that businesses were driven to Hyderabad not because it was in AP, but because of factors such as infrastructure and industry-friendly government.  If the new government maintains law and order and assures industries that existing policies would remain, the city will continue to attract capital.            In the absence of political stability and such assurances, investors may become skittish and look for alternatives.
Attractive real estate prospects are not the sole bastion of the southern metros; tier II towns too hold considerable promise. Coimbatore, for example, is set to scale new heights as a preferred destination for businesses.  Relocation of multinationals is driving growth in retail, hospitality, entertainment and residential sectors in the city. Over the next 4-5 years, Coimbatore is projected to add nearly one lakh jobs, which will fuel the per capita income growth of the city.
Kochi too is benefiting from a surfeit on NRI investment on account of dollar appreciation. The upcoming Metro should enhance mobility in the city and expand its geographic boundaries. Improved connectivity will inspire developers to launch new projects in surrounding areas.
In retrospect, an underlying thread of real-estate market attractiveness in the South is accompanying social and infrastructure development. It is imperative that the elected government continues the good work of its predecessor and stays the course of planned development in these states. Political stability, progressive reforms and a conducive business environment will undoubtedly drive real estate and economic growth as a whole.  
Rationality dictates that a government propelled into office with the mandate of the electoral public would uphold the interests of the electorate as its foremost priority.   It goes without saying, that the macro-economic environment has rendered the economy top-of-mind for the public at large, irrespective of political affiliation. As such, restoring consumer and investor confidence, while fortifying the overarching India growth story, is incumbent upon the elected government.