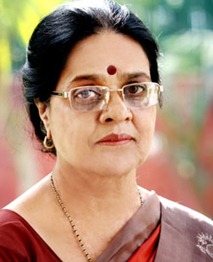 Track2Realty-Agencies:Â The government on Friday, Dec 13, said it would modify the Real Estate Regulatory Bill if necessary, and sought to allay fears of developers on the proposed law that aims to bring in transparency and protect home buyers.
Addressing a meeting of CREDAI, Minister of Housing and Urban Poverty Alleviation Girija Vyas said she will take up various issues concerning the sector, such as taxation, delay in approval and scarcity of fund, with the Prime Minister and the Finance Minister, possibly next month.
"There is no reason for worry. The Real Estate Bill will be your friend. We don't want to bring in inspector raj. The Real Estate Bill will be suitably modified, if necessary," she said.
The Real Estate (Regulation and Development) Bill, introduced in Parliament recently, has been referred to a standing committee, she added.
The industry has raised concerns that the Bill in the present form would push up prices by 30 percent and it wants a comprehensive regulatory authority covering all stakeholders of the realty industry, not just developers.
"We will hold discussions with the industry after the standing committee report comes," Vyas said.
Speaking on the sidelines, she said, "We have said that doors are open for negotiations. At present, the Bill has been placed in front of Parliamentary standing committee."
CREDAI would also present its views to the committee, she added.
"I cannot say when the committee will give its report. Generally, their recommendations are accepted. We will also discuss and understand these people's suggestions. We want regulation with transparency that is the basic purpose," the Minister said.
Vyas said the government is keen on bringing reforms in all areas which are key for the housing sector development.
"The sector has to grow. Flow of money should be there," she said, adding that the Ministry would consider their demand of rationalisation in tax structure and increase in floor space area. "Your issues will be taken up at highest level. I will meet the PM and the FM," she said.
Asked when the Ministry will take up the issues with the Prime Minister, Vyas said, "Once we receive their problems and after sorting, we will take up their issues as early as possible with the highest authorities."
"I will try to meet the Prime minister with industry issues as early as possible," she said.
On chances her meeting the PM this month, Vyas said, "it is difficult".
The Real Estate Regulatory Bill seeks to protect home buyers from unscrupulous developers. It has provisions like jail term of up to three years for offences like putting up misleading advertisements about projects repeatedly.
The Bill intends to make it mandatory for developers to launch projects only after acquiring all statutory clearances from relevant authorities. It makes it mandatory for builders to clarify the carpet area of flats as well.