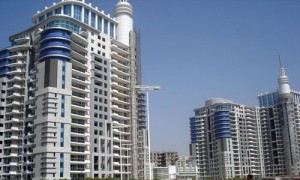 DLF has sold a 28-acre plot in Gurgaon to M3M India for Rs.440 crore, in the first among many such big-ticket sales it has lined up this fiscal to bring down mounting debt.
Sources close to the deal said the plot in Gurgaon has all approvals and permission for a group housing project.
M3M, which beat Tata Realty and Mahindra in the race for the land, has reportedly paid around Rs.150 crore to DLF. The balance will be paid within a month. The source said M3M is financing this buy though internal accruals.
The DLF spokesperson declined to comment on the deal. But a senior company executive, requesting anonymity, confirmed the deal was sealed on Thursday. A spokesperson for M3M said the company had been talking to DLF to buy the land, but did not confirm if the deal had been closed.
India's biggest real estate company has been trying to sell a bunch of non-core assets that includes land parcels, special economic zones and IT parks, and its Aman Hotels chain, barring the marquee hotel in central Delhi, to raise around Rs.7,000 crore over the next two years.
The proceeds will be used to reduce the company's mounting debt, which stood at Rs.21,524 crore as on June 30, 2011. Rising interest rates have made debt reduction more difficult.
In the quarter ended June, the company stepped up efforts to sell non-core assets, and was able to raise Rs.165 crore by selling smaller assets.
In a recent analyst call, the company's Executive Director, Saurabh Chawla, said DLF will close two non-core asset sale deals within this quarter.
Share sale in one IT park in Noida and one SEZ in Pune, in which it has joint venture partners, is also expected to close this year. The combined sale by DLF and co-promoters is expected to generate Rs.1,300 crore.
Blackstone is the likely buyer of the IT SEZ in Pune for Rs.900 crore while a private equity fund is close to sealing the deal for the Noida IT Park for Rs.400 crore. The company is also trying to sell a number of land parcels in Hyderabad, Kolkata and Chennai.