By: Ravi Sinha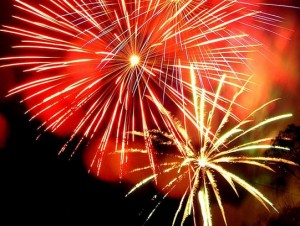 Track2Realty Exclusive: While the property markets in other parts of the country are busy with festive offers, Coimbatore real estate is showing no signs of gift, freebies and other marketing lucrative schemes. Prima facie it may seem like the festive buying of homes is not a reality in this part of the world, and hence no developer is bothered to lure the home buyers with gold coins, cars, foreign tours or outright discount. However, a close look at Coimbatore property market and the buying-selling pattern here tells a different story.
Since piling inventory is not an issue in this market, added to the fact that speculative buying has never gained ground in the city, the property market of Coimbatore has an altogether different relevance of festivals. Does it mean festive buying is not a reality in Coimbatore?
Well, an outside view may find that Coimbatore property market is not goaded by the festive spirit, but the data assessed by Track2Realty finds that nearly 30-40 per cent of the homes are sold during the festivals in this market. Now that is a huge number, something that can make even the over-heated property markets of metro cities look with suspicion. There nevertheless lies a caveat in this statistics; the reason why Coimbatore property looks to be unaffected by the festive spirit buying.
The festive spirit in this market is not confined to Navratra-Diwali period, rather it starts early with Onam and lasts till the South Indian New Year. This prolonged phase of property buying is what makes the festive buying trend of Coimbatore different from other property markets.
Purvankara which has tasted success in Coimbatore market with a couple of projects, of late, seems to agree with this premise that population may be limited in Coimbatore but that does not mean the property market in the city is not festive driven. On the contrary, limited demand-supply keeps the city's property market an equal opportunity platform for both the buyers as well as the developers.
Purvankara Group CEO, Jackbastian K Nazareth says as a matter of fact, festival buying is more prominent in Coimbatore since it is a traditional and culture conscious society.
"Enquiries have started early and I hope the real booking and buying activity to start this Navratra and the best part is that it continues here till February when the New Year festivities in this part of the world are over. So, it is the extended festivities that is making the Coimbatore realty so bullish in the months ahead. Moreover, unlike some other property markets there is no artificial appreciation during the festivals, it is just the fact that enquiries start getting converted into bookings," says Nazareth.
Rajsheskhar Koneru – Regional Owner of RE/MAX says in last few months the market has witnessed lukewarm sales. However, with the festivals creeping in the sale is yet to boost in Coimbatore. Apart from this, Coimbatore attract lot many senior citizens who are willing to invest in the property. This has made Coimbatore one of the leading property markets down South.
"Festivals in  Coimbatore begins with Vinayaka Chathurthi and covers Onam, Navarathri and Deepavali  hence the breeze of festivals remain till new year which definitely adds chances for property buyers to get some more deals in this area. Thus, it is helping the overall realty market to prosper," says Koneru.
This also brings to the table the fundamental question whether there is any connect between Coimbatore property market with the rest of the country as far as festive buying is concerned. Analysts believe a connect of festive spirit between Coimbatore and other markets is as much a reality as a disconnect with the ground realities of overall property buying over here. That also defines why Coimbatore market is not prone to cooling down immediately after the festivals.
Brokers active in the market opine that the home buyers in this market do pre-pone or post-pone their property buying during the festivals, but since it is acquisition for living and not investment, there is hardly any visible sign of waiting for lucrative offers during festivals only to exit in due course. Moreover, the society and culture of Coimbatore has a much strong emotional connect with the home, and hence property is not seen as a trading commodity in this region.
Salarpuria Sattva is a new entrant in the Coimbatore market but claims to be aware of the mood festivities, especially what a festival like Diwali and Sankranthi can bring to Tamil Nadu. They plan to launch their project in November keeping in mind the mood of the buyers. Bijay Agarwal, MD of Salarpuria Sattva though maintain festivals are not just the primary reasons for property purchases- depends on how the economy is doing, local, national as well as global. He nevertheless believes festivals can definitely influence the mood.
"Winter is also the time when there are lot of visitors from other cities and abroad- so we will have to wait and watch. We are entering this market and are keeping our ears on the ground to see how consumers behave through the year. Some national trends are certainly repeated here- like welcoming Lakshmi on the eve of Diwali and making new beginnings through investments during the New Year – Sankranthi," says Agarwal.
In conclusion, statistics may not give the right answer as to why there has been less property booking in Coimbatore market on festivals, as compared to other property markets. But then the city is just gearing up to a prolonged festive season and in the end the developers in this market may have the broader smile than their peer groups in other glorified markets.
Interestingly, this smile is not coming at the expense of compromising with buyers' credit reliability and credibility. Nor is it coming at the cost of buyers' affordability amidst an artificial appreciation during the festivals. And that is what makes festive spirit all the more worth celebration in Coimbatore for both the developers and the buyers.