By: Diipesh Bhagtani, Executive Director, Jaycee Homes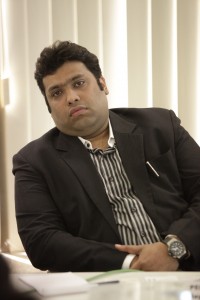 Track2Realty Exclusive: Is the residential real estate market in India facing a bubble? A bubble implies that there is a lot of absorption and therefore a lot of development happening, and that prices are rising in tandem up to a point where nobody is buying anymore. That is not the case in India.
Supply in the market has already been constrained because of various factors such as low absorption, higher costs of development and borrowing, and so on. I do not see a bubble happening in the residential real estate market in India.
In terms of the segment of housing in demand in the year ahead, I feel demand for luxury homes is slated to rise exponentially in time to come. Modern homes pack a lot of features to meet the growing aspirations of people who want their houses to reflect their social and financial standing.
A number of projects in the premium and luxury residential segment have been conceptualised and successfully marketed over the past few years.
Developers are promoting modern living spaces with a mix of technology and exclusivity. The luxury residential property market is growing rapidly. It is attracting not only domestic developers but also foreign investors.
Luxury homes come as apartments, penthouses, sub-urban villas and bungalows, and are often close to a golf course or a green expanse.
Some time ago, address used to be the main thing while buying a premium house. While location continues to be a key factor, branded residences are an emerging concept wherein developers tie up with international luxury hospitality or lifestyle brands, even celebrities.
Developers are also focusing on creating intelligent living spaces through latest gadgets and technology. Digital locks, electronic surveillance systems, temperature control, wireless communication for Internet and in-house entertainment are common in most luxury homes.
Developers are using systems with sensors to enable residents to control ambience, light and temperature, among other things, through pre-programmed machines. These homes are intelligent enough to sense human presence and accordingly adjust light and temperature.
Currently, the luxury residential market is going through a phase of slow demand. This offers buyers an opportunity to negotiate. In the short term, no price appreciation is expected, but the value of luxury homes will increase significantly in the next few years.