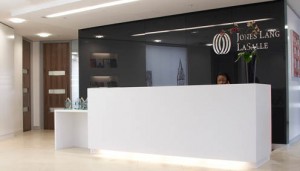 In a path breaking transaction set to the backdrop of Mumbai's curtailed land scenario, Mafatlal Industries has sold a land parcel consisting of 30,910 square meters among South Mumbai's textile mills for Rs.605.8 crore. The purchaser is Gliders Buildcon LLP, a subsidiary of Piramal Realty. The deal was consummated by Jones Lang LaSalle India in what is the largest-ever transaction enabled by an international property consultancy in India.
The site, backed by a breath-taking view of the Arabian Sea, is of extreme strategic importance. Khushru Jijina, M.D. Piramal Realty Ltd. states, "This land parcel is located a mere 15 minutes from the Victoria Terminus, 30 minutes from Bandra Kurla Complex via the new bridge in Parel and ten minutes from Mumbai Central, Mahalakshmi Station and the Race Course. As such, we find it ideally suited for mixed used development. "
Sanjay Dutt, CEO – Business, Jones Lang Lasalle India, agrees. "The location lends itself well to mixed use that could include hospitality, retail and residential components. We are, after all, talking about over 1 million square feet of prime asset in the heart of Mumbai."
Given the given the greenery-encased, panoramic sea view and with an FSI of 46669.2 square meters (factoring in an assumed FSI of 1.33), this plot would fulfill its highest potential in premium residential. The development potential in terms of saleable area is approximately 1 million square feet.