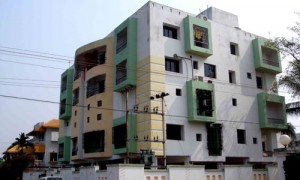 A four day property exhibition by the Orissa chapter of the Confederation of Real Estate Developers Association of India (CREDAI), which concluded in Bhubaneswar today, has estimated property deals worth about Rs.150 crore.
Around 400-500 units of residential properties are expected to be sold in next four to five months on the basis of enquiries and books made during the exhibitions, said DS Tripathy, President, CREDAI, Orissa Chapter.
The last expo of CREDAI held in January this year had attracted bookings of 400 property units. This time the figure is likely to be more, he added.
Thirty five developers had participated and set up their stalls in the Property Expo-2011 held from October 20-23.
These 35 developers had showcased around 5,000 properties including flats, bungalows- simplex, duplex and triplex at different locations in and around the city.
However, a look at customer preference showed that the demand for flats, in the price range of Rs.30 to Rs.40 lakhs within the city area, was more, surpassing the demand for low cost housing projects in the price range of Rs.9-25 lakhs on the outskirt of the city.
"Out of total customers who visited our stall, 70 per cent were interested in apartments within the city area. The demand for such apartments in the price range of Rs.30 to Rs.40 lakhs was more in comparison to simplex, duplexes or triplexes coming up on the outskirt of the city", said Dipankar Mohanty, General Manager, Business development and Corporate Communication, Appolo-Infraprojects limited, a city based real estate firm.
He said the customers are willing to pay higher price for apartments within the municipal limits of the city with better access to communication, civic amenities and security instead of buying independent houses in low-lying areas on the outskirts of the city.