By: Om Chaudhary, CEO, Fire Capital Fund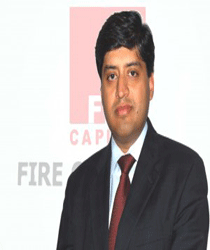 The rate at which economy is growing our urban centers shall add at least 100 million people by year 2020 merely on the account of urbanization. To provide housing to so many people India needs to invest a trillion dollars over the next 10 years. This is equivalent to 80 times our education budget allocation for year 2011-12. While in the short-term there are concerns related to over-supply in certain markets the long-term outlook on an aggregate level is positive from institutional perspective.
Valuations is always a concern in a growing economy, India is no different. It becomes difficult to reach a common ground where interests of both investor and seller are aligned. The current environment presents a good opportunity for PE players to get in a deal on reasonable terms. Most of the investments are happening at a project level rather than entity level where PE players are able to secure their investment while eyeing above normal returns.
Finally sentiments for real estate are exemplified by the preference given to it as an asset class which corners more than 50% of the investment bucket of an average Indian national. Current tepidness is a short term down cycle which the sector will come out of as global conditions improve. Larger problems with the sector are in fact related to serious land title issues, long approval cycle, use of malpractices in execution and lack of financial depth in financial intermediaries which need considerable public-private participation to address comprehensively.
Private equity with long term capital is allowing developers to withstand short term cash flow pressures. Despite this being a much more expensive capital than any form of debt, developers accede to it as it allows them to scale up, build professionalism, obtain sophisticated advice and enter new markets. Many a time association of a PE player with a project also adds to the marketability as customer is assured of the financial discipline and corporate governance standards demanded by such financial institutions.
As we look at it, this is a symbiotic relationship which developers have started to appreciate due to reasons other than capital. On the whole it works to the final customer's advantage who is assured of his investment and product quality, the benefit of which accrues to the project's bottomline.