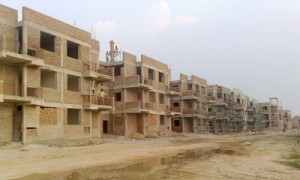 Welcoming the "balanced" decision of the Allahabad High Court to quash land acquisition in three villages in the Noida, Greater Noida and Noida Extension areas of Uttar Pradesh, real estate developers' body CREDAI claims that home buyers will not be affected by the ruling.
"It's a balanced judgement by the Allahabad HC. It will allow projects to come up in Noida Extension again. Investors and home buyers who have put their money in the Noida Extension projects will now be safe," Confederation of Real Estate Developers' Association (CREDAI) NCR President Pankaj Bajaj said.
"Farmers will now get 1.5 crore per acre after this judgement as against about 90 lakh per acre earlier," he said.
The Allahabad HC has quashed the acquisition of over 3,000 acres of land by the Uttar Pradesh government in three villages – Deola, Chak Shahberi and Asadullahpur — and has directed the return of the area to farmers subject to compensation amounts already paid being returned.
According to Bajaj, "This will not have any major impact as home buyers of Shaberi village have been already shifted to other projects and there were no projects in the other two villages."
"It would take another two months to start construction (of the alternate projects), as the HC has directed that approval needs to be taken from the NCR planning board," he said.
The Noida Extension area is spread over 4,000 acres and an estimated 2.5 lakh houses are being built there. Out of this, about one lakh units have already been sold by builders.
The Allahabad High Court order was passed by a specially constituted three-judge bench comprising Justices Ashok Bhushan, S U Khan and V K Shukla on the writ petition of 491 farmers from more than a dozen villages in the district, who had challenged the acquisition of land by the state government.
In its ruling, the court took serious note of the fact that vast tracts of land in the district were acquired for the purpose of "planned industrial development" by invoking the urgency clause, but were later handed over to private builders for construction of residential complexes.
A number of builders and thousands of flat buyers who had invested in the housing projects had also approached the High Court with the plea that any adverse order would badly affect them for no fault of their own.