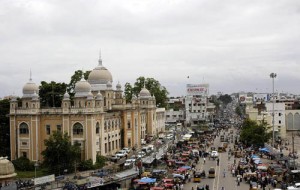 Hyderabad realtors are expecting the government to announce a revision in the mandatory quota for low income groups and the poor pegged at 20 per cent for big plots now that the by-polls are over.
Ever since the quota was announced in January last year, practically all the big housing projects coming up over one acre plots had come to a grinding halt. Local bodies, be it the municipal corporations or the urban development authorities had stopped receiving applications for such projects.
Builders had lobbied rather successfully with the government to have a rethink on the policy pointing out that none of the cities in the country were following it in letter and spirit. A high-powered committee of senior officials of the municipal department had revisited the policy and come out with quite a few concrete suggestions.
Hectic parleys continued nevertheless at the ministerial level till it reached Chief Minister N Kiran Kumar Reddy's table. According to sources it was then decided that some kind of relief had to be provided from the mandatory clause since the developers had raised their hands.
It appears that now the government has decided to accept some of the suggestions made by the officials' panel and also tweak a couple of them so as to make it acceptable to the developers. These include enhancing minimum plot size which has to follow the policy to 2.5 acres from the one-acre limit and five per cent each of built-up space or units to the LIG/EWS instead of 10 per cent each.
Alternatively, it may allow the developers to build these units within a five kilemetre range from the municipal corporation or urban planning body limits. Quite interesting since the earlier proposal was to permit the developers to build the mandatory units within a 10 km range from the sanctioned project site. Developers were demanding permission to build the units 10 km away from the city boundaries.
Real estate analysts in the city, however, are not sure if these relaxations would provide any succour to the developers since many large projects are slated to come up in plots anywhere between eight and 10 acres at least in the state capital. The pricing of LIG/EWS units and selection of beneficiaries too has to to be sorted out, though the panel has suggested measures on these issues too.