Track2Realty Exclusive
News Point: The existing demand, few takers of larger apartment and some policy incentives lead to comeback of 1BHK in Mumbai.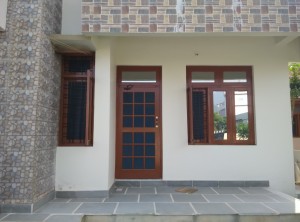 Manohar Joshi, a Chartered Accountant, was on the look out for 1BHK in Mumbai for quite some time. However, there was hardly any inventory of 1BHK in the city that could be bought with a modest budget of INR 70 lakh. He thought he would never be able to buy a house in the city. The news of return of 1BHK in Mumbai has now come to him as a pleasant surprise.
'ÄúIn recent past, I spoke to a couple of developers also on this. I have been curious to understand why they are not constructing 1BHK that is mostly in demand in India'Äôs costliest property market. I was told that with the existing regulations it is just not financially viable business for them. I am now happy that the business eco system has changed for the better,'ÄĚ says Joshi.
This Chartered Accountant is not the only one to welcome the return of 1BHK in the city. As a matter of fact, most of the prospective homebuyers in the city are happy that the market is now offering them what they can afford. A 2BHK and bigger units in the city means no less than INR 1.5 crore; something that most of the buyers in India's financial capital just cannot afford.
Analysts maintain the market is increasingly shifting its focus towards the homebuyers. Luxury and premium housing in Mumbai means spending a fortune and hence the focus has shifted towards building smaller 1BHK affordable homes that cost around INR 50 lakh to 60 lakh.
What has also fuelled this inventory creation is the fact that the Centre recently gave infrastructure status to smaller homes. This will help builders get funds easily and also give them more time of five years from the current three years to complete the projects.
What fuels 1BHK demand? 
1BHK always a challenge for the developers when the land cost is exorbitantly high and density norms are rigid
The Centre recently gave infrastructure status to smaller homes
1BHK of 30 sq mtrs will help builders get funds easily
Builder also gets more time of five years from the current three years to complete the projects
The industry stakeholders also vouch for the 1BHK. They feel it is a sure shot way to ignite the demand in the city. Vipul Shah, Managing Director, Parinee Group admits that the return of 1BHK has a lot of significance in today's market considering the nuclear families and affordability. Also, for developers, the announcement of tax benefits for flats with area of 30 sq. mtrs. has triggered the announcement of many projects with that criteria.
'ÄúFor achieving the goal of 'ÄėHousing For All'Äô by 2022, both the state and central governments have been encouraging affordable housing schemes. The realty sector has seen slowdown in luxury apartments since past few years.¬† The government'Äôs objective can be effectively achieved by more supply of 1 BHK within city areas,'ÄĚ says Shah.
Rahul Nahar, Chairman, Xrbia Developers believes that while some of us may still fantasize about walk-in closets, expansive living rooms and ample storage, oversized houses are becoming less and less desirable. Well-designed compact spaces are becoming increasingly popular amongst the next generation of homeowners who crave flexibility, convenience and affordability in every aspect of their lives, from the music they listen to the homes they live in.
'ÄúThe issue of cost is, of course, unavoidable. Millennials earn 20% less than Boomers at the same stage of life and typically have a significantly lower net worth. With house prices skyrocketing in rapidly urbanising centres – it would take 580 years for an individual earning an average Indian income to buy a flat in central Mumbai – the reality is that most of us can simply no longer afford a large home. Choosing to live in a compact home is fast becoming the only option available for first-time buyers craving the convenience of living in the centre of Mumbai,'ÄĚ says Nahar.¬†
It is hence no surprise that some of the developers in the city with iconic luxury projects as their flagship are today on the drawing board to create stock of mass housing with 1BHK. The idea is to beat the slowdown, get tax incentives and also get time of five years to complete the project.
1BHK is a win-win situation for both the builders as well as the buyers. It was not the priority of the developers in the city due to various development rules that deterred the developers. Moreover, 1BHK is always a challenge for the developers when the land cost is also exorbitantly high and density norms are rigid. However, the changed market dynamics has altered the scenario and both the builders as well as the buyers are welcoming the return of 1BHK in the city.  
By: Ravi Sinha