Track2Realty Exclusive
View Point: Aditya Kedia, Managing Director, Transcon Developers, feels reforms in the year 2017 has paved way for the positive outlook in the year 2018.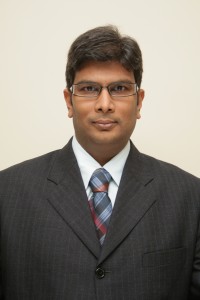 The first quarter of the year 2017 started with demonetization, a bold move undertaken by the government which was directed towards enhancing the liability of all the transactions and to make everyone and everything in the realty market accountable.
The Indian property segment witnessed various welcome trends in the second quarter like pay 10% now and rest on possession, No Floor Rise, Subvention Scheme etc. after RERA came into force in May 2017.
The much-awaited RERA Act of 2016 has further facilitated in building trust, liquidity and an enhanced relationship between the buyer and the seller.
Although these new modifications taking place in the economy might have caused some initial glitches but the advantages are bound to be boundless.
After this stage the immediate announcement of GST and effective increase in Taxes in the third quarter created buzz in real estate segment, thus depicting a major rise in the real estate bookings by the buyer community in various projects.
After the implementation of GST, developers started offering various schemes and offers like NO GST IMPACT, BOX pricing, and 10:90 scheme etc. to appeal customers. 

Following the introduction of these trends, the realty market has marked a considerable increase in demand for near completion or Ready possession projects. 
Major takeaway for the year 2017 is RERA and GST which will play an important role for the upcoming years. Where RERA is giving security to buyers and responsibility to developers to complete project on or before time and GST is making taxation easy for entire industry.
For the coming years, the 4Ps in real estate (Right Price, Right Project Planning, Right Payment Plan and Right Promotions) will play a major role in restoring the proper equilibrium in the property market.
Year 2018 definitely looks positive for real estate sector thanks to the welcome reforms like implementation of RERA, which has proved to be a boon to the buyer community.
This move is all set to modify the face of the Indian property sector and will bring about a functional, liable and timely project delivery in the coming years as well.
Further, with its implementation the interest of the end buyers has been safeguarded and this in turn will bring a about a constructive sentiment in the market. The serious real estate players with good customer focus are predictable to get a good augmentation by such welcome reforms in the coming years.