Track2Realty Exclusive
View Point: Indian real estate has always been addressed as a product-based industry which runs on independent guidelines and regulations varying from developer to developer, writes Nikhil Hawelia, Managing Director, Hawelia Group.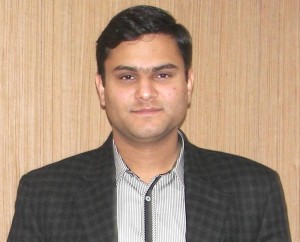 Best practices in any industry have been identified as the means by which result superior from all other alternatives can be achieved. It mainly refers to the standard way of executing a task which is among the best available methods.
Real estate industry in our nation has always been in question due to prevailing autonomous rules and guidelines of every developer. There is an immediate need of a governing body which can address all such concerns of the sector. Government of India at national level has already introduced RERA which will address all these concerns.
In my opinion, apart from this commendable initiative of our government, developers too should undertake at all possible levels the best practices in the sector such as commanded fiscal management, timely execution capabilities, perception building, transparency, functional professionalism and last but the most significant 'consumer connect'.
In my experience and belief, lack of financial management discipline is also the key reason to make any developer fiscal risky. Over leveraged balance sheets, unreasonably high cost of acquisition of newer land parcels, too many launches of new projects and at the same time unforeseen challenges in the construction business is hurting the sentiments of real estate companies which in turn forces the developer to expand on funding even at high cost of finance.
The major concerns like delay in possession and quality issues directly or indirectly occur because of over-limit & uncontrollable growth especially in the north region of the country. Involvement of higher management at all verticals is crucial to meet up the commitments and promises. Working in such controlled atmosphere and leveraging rightly at every cycle of business will help scaling their business positively while achieving the progress in execution capabilities.
Perception building and transparency are inter-linked or we can say inter-dependent on each other. The existing perception can only be changed if the developer fraternity adopts practice of transparency and streamline their professional intent. Foremost the developer should draw a limit to the quantum of work which is under their control for a certain business cycle. Execution capability ratio plays important role to inline these two aspects. It is the capability of the company to execute the amount of work in controlled manner in all respect.
Functional professionalism is the need of the hour at all segments and levels of a real estate company. Developers have undertaken far beyond the limit range of work and projects which is directly impacting the professional approach at all in-company department(s) right from sales, marketing & purchase to customer support, finance, accounting & construction.
It has been noted that whatever the team represents at one end of the chain is what is being flowing from the top end. Highest management vision and work direction should be based on transparency and professional approach, so that the system can never go in misguided path.
As per the traditional mindset, many developers consider that a homebuyer is a onetime consumer because of which they have always failed to explore the benefit of relationship management. The Indian real estate sector has gone overboard with brand campaigns and publicity rather than identifying the gains by connecting with the customer. The developer should take extra care to face and answer all types of queries of the customer as well as third parties to gain the confidence of the market.
Addressing the concerns and issues of consumer on realistic ground with assurance will give a meaningful result oriented solution. One should prioritise the customer needs and focus on their actual problems. In today's real estate scenario, most of the developers who are gaining grounds are mainly focusing on customer satisfaction and relationship management, which in turn is the best marketing medium for word-of-mouth publicity. Exploring this medium by gaining trust of one customer for lifetime will surely open threshold for many satisfied referred clientele and direct boost in sales graph.
It has been wisely said that period of product specific industry had gone; now the time is for service industry. One should be approachable, answerable and responsible towards their customer(s). Indian real estate developers immediately need to adopt best practices in the sector for survival and growth in time to come. Clearance to real estate regulatory bill will also ensure much awaited transparent business practices in the real estate sector.
This is being considered as the first step towards organising this unorganised and immature sector into a professional industry with values and commitments. The Act ensures organization of Indian real estate sector with required transparency and strengthening of relation between consumer and developer.
I sincerely request the respective State Government(s) to accelerate their action on formation of RERA so that sincere real estate players could gain the momentum and the sector will get a boost and confidence of the homebuyers. This will surely help genuine developers to come in front and will show exit doors to most of the fly-by-night operators of the sector.