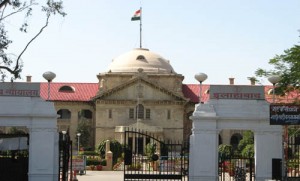 The Allahabad High Court on Thursday quashed the acquisition of land by the Greater Noida authority in Sahberi village in Gautam Budh Nagar where leading builders Amrapali, Supertech and Mahagun have launched their residential schemes under the name of Noida Extension.
In its order, the bench comprising Justice Sunil Ambwani and Justice K.N. Pandey, denotified the entire land of Sahberi village for not giving the farmers an opportunity to file their protest under section 5 of the Land Acquisition Act (LA Act).
The Greater Noida Authority had on June 10, 2009 notified the village land of Sahberi and later took physical possession of it by entering it in revenue records. It deposited the compensation in the district treasury to be given to farmers whose land was acquired. After formalizing the process of the Land Acquisition Act, the land was allotted to the real estate developers.
Farmer leader Satya Pal Chaudhary and 20 affected farmers challenged the acquisition process and filed writ petitions before the Allahabad High Court against the 'arbitrary acquisition' of land by not giving farmers an opportunity to file their objections. The high court clubbed the 21 cases together and initiated legal proceedings.
After hearing arguments from both sides, the bench set aside the process of acquisition and declared the entire land of Sahberi village as denotified. In their judgment, the court observed that the entire process of acquiring the land was illegal.