News Point: Motilal Oswal Real Estate (MORE) is looking to raise up to raise INR 1,500 crore through its recently launched fourth real estate fund India Realty Excellence Fund IV (IREF IV).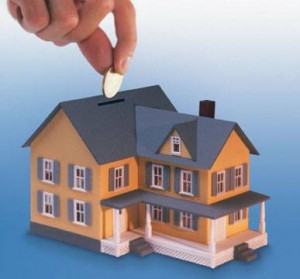 MORE is part of Motilal Oswal Private Equity (MOPE), which is the alternative investments platform of Motilal Oswal Group. The total AUM under MOPE is more than INR 5,000 crore.
Vishal Tulsyan, CEO of MOPE said "Our real estate fund business under the leadership of Sharad Mittal has scaled up over the past years and our cumulative AUM now stands over INR 2,100 crore. Our real estate fund business continues to be a critical piece of our private equity fund management business. We are bullish on the Indian story and see abundant opportunities in the sector to scale up as we seek to achieve an AUM of more than $ 1 Billion over the next 3 years."
MORE till date has invested capital in the real estate sector through three real estate funds and PMS/ Prop investments. Today, cumulative AUM under MORE stands at more than INR 2,100 crore spread across IREF (INR 200 crore), IREF II (INR 500 crore), IREF III (INR 1030 crore) and balance under PMS / Prop Investments.
The Fund has been set up as an alternate investment fund (AIF Category II) registered with SEBI. MORE expects to achieve first close by August 2018 and conclude fundraising in the next 9-12 months.
IREF IV's strategy would be an extension of the investment strategy of MORE's earlier 2 funds (IREF II and IREF III). The Fund plans to deploy the capital in mid-income/ affordable residential projects across the top 6 cities in India while selectively investing in commercial projects. IREF IV would focus on early stage structured equity/ structured debt investments with established developers and undertake 12-15 transactions of INR 80 – 150 crore each.
Sharad Mittal, Director & CEO of MORE said "The last 5 years had been challenging for the industry with developers battling low sales velocity and low consumer confidence. However, in the last 18 months, we have seen a slew of reforms by the Government that has compelled the developers to bring about a radical change in the way they go about their business. We believe that the sector will go through a recovery cycle over the next 5 years."
"Five years back, we had decided to focus on affordable/ mid-income housing (prices ranging between 4000 – 6500 per sq ft) as we believed that this segment would stay resilient to the tough market conditions. This decision has played out well for us as the Government has in the past years committed to boost affordable housing in India through policies/ initiatives like PMAY, Infrastructure Status, Interest subsidy etc."
MORE believes that government will have to continue to focus on real estate and construction sector for India to achieve its targeted GDP growth of 8% for the next few years.
"Consolidation has emerged as the dominant theme with large and organized players becoming clear beneficiaries of the RERA regime. Under this strict regime, the small sized developers have found the task of completing their stalled projects very daunting. This has presented the large and organized players a huge opportunity as these small developers will eventually sell their projects to them. These are the opportunities where we believe our kind of capital will be required by the established players going forward."
MORE has built strong relationships with established developers in each micro-market by providing them capital at the right time (early stage investments). This is reflected through the multiple transactions that it has executed with these developers across its three funds in the past 4 years. Eg) Casagrand Group – 6 investments (Chennai), ATS Infrastructure – 5 investments (Delhi-NCR), Rajesh Lifespaces – 3 investments (Mumbai), Shriram Properties – 2 investments (Bangalore).
"We see a transition of investor interest from physical assets to financial assets in real estate and we believe that our latest fund IREF IV shall be a preferred platform for these kinds of investors."
MORE's second fund, IREF II, which achieved its final close in 2015, has till date made 14 investments and secured 7 complete exits at an investment level IRR of 22.1%. The Fund has returned ~81% of the money back to its investors.
MORE's third fund, IREF III, which achieved its final close last year, has till date made 13 investments and secured 2 complete exits at an investment level IRR of 22.3%. The Fund has returned ~29% of the money back to its investors.