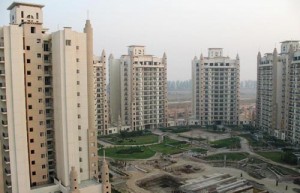 Aanya Real Estate and Luxora Realty jointly are coming up with a green initiative in Nagpur, there are row houses, sky villas, cottages, Olympics sports training center, Schools, Hospitals, Praying Center, thus creating a lifestyle living environment in Nagpur and attracting consumers across India.
Speaking about the launch Deepak Vasandani, Co-Founder & Director, Aanya Real Estate said that "eco-friendly homes are something which we are looking forward to building in our next destination where we are planning green homes and lifestyle destination for the residents. These green homes would ensure 15% less heat than the regular temperature."
Ranked as the tenth richest city of India, Nagpur is buzzing with the real estate developers as their new hotspot location. Nagpur has a first and only International Cargo Hub in East Asia, attracting 40 thousand Crore of private investment. Nagpur will be the trans-shipment point for businesses connecting Europe and Middle-East to the Far East. Over US$4 billion investments by government and SEZ is spread over more than 200 hectares, with special fiscal and tax incentives.
Nagpur also has 500 hectares of IT Park, 40 hectares of super specialty hospitals, evolving medical tourist destination. Boeing International maintenance hub, Air flights are up from 6 to 74 plus daily with all major airlines operating.  Midpoint of South-East Asian aviation route, "0" mile city of India, so well connected via roads and rails, cosmopolitan culture with peaceful ambience, it has highest student populated city after Pune. Nagpur certainly is the second capital of Maharashtra and now attracting developers and consumers across India.