News Point: As the office demand continued to intensify in Q2 2017, an upward pressure on rental values was observed in a few micro markets across India.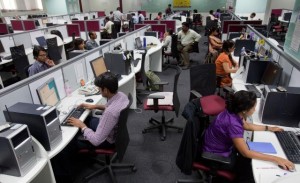 A high rental growth was seen mostly in South cities like Bengaluru, Chennai and Hyderabad where y-o-y change ranged between 8-17% at some locations. In H1 2017, Bengaluru and Hyderabad both witnessed single digit vacancy levels hovering between 8-9% due to a dearth of quality Grade A stock, thus leading to increased rental values in some micro markets.
In 2016, a few Pune micro markets witnessed a y-o-y rental growth of up to 19%.Β  Although the supply woes continue across Pune micro markets, rental values have stabilised in Q2 2017, after a considerable increase in 2016. According to Colliers Research, the top 10 office micro markets that witnessed the highest rental growth in 2017 are as follows:
Bengaluru – CBD
Bengaluru CBD micro market has always been the first preference of BFSI and IT occupiers primarily due to its connectivity and prime location. In spite of having limited availability of office spaces and supply, the micro market has witnessed 17% y-o-y rental appreciation.
Chennai – Off CBD
Chennai office CBD micro markets which is predominantly an IT market has observed 13% y-o-y rental growth. Apart from IT and BFSI, consulting companies have their setup in Guindy, MRC Nagar and Saligramam. In Q2 2017, Chennai Office CBD micro market accounted for 16% of total absorption.
Gurugram – DLF Cyber City (IT)
DLF Cyber City is an iconic and landmark commercial hub in Gurugram and is the top preference of domestic and international occupiers. Due to superior infrastructure and quality office spaces, DLF Cyber City has witnessed 12% y-o-y rental growth. The micro market holds 9% share in the total office space absorption in Q2 2017.
Pune – Hadapsar/Fursungi
Hadapsar market is emerging due to some notifying projects such as Magarpatta city and other projects offering large floor spaces. This micro market is predominantly an IT/ITeS market with residential localities in the nearby catchment area. Hadapsar market has observed 10.2% y-o-y rental growth.
Pune – Kharadi
Kharadi is one of the fastest growing commercial micro market and is rising as an IT hub. In the past few years, Kharadi has seen good projects like EON IT Park which is one of the largest IT Park in Pune. It will also witness significant amount of office spaces in the next 3 years. Rents in this micro market have increased 10.1% y-o-y.
Bengaluru – EPIP/Whitefield
The commercial micro market in EPIP/Whitefield has ample availability of large floor spaces and Grade A developments are attracting occupiers to consolidate their operations in this micro market. The micro market in the eastern Bengaluru has witnessed rental growth of 10% y-o-y.
Hyderabad – SBD
The SBD market in Hyderabad has prominent locations such as HiTECH City, Madhapur, Gachibowli and financial district. In Q2 2017, 89% of total leasing volume was concentrated in SBD due to superior amenities and reasonable rentals compared to other cities. Rents in SBD grew by 10% y-o-y.
Bengaluru – Electronic City
One of the preferred micro markets in Bengaluru with comparatively cheaper rents than other markets of the city offering large floor spaces and superior quality office spaces which grew by an average of 9% y-o-y.
Chennai – OMR Post Toll
Increasing popularity of OMR Post Toll micro market has shifted occupiers focus to this market and witnessed gross leasing of 33% of total absorption in Q2 2017. This micro market includes locations like Navalur, Sholinganallur and Pallavaram-Thoraipakkam Road which is popularly known as IT corridor of Chennai and has observed 8% y-o-y rental growth.
Bengaluru – Hosur Road
Hosur road is an emerging IT/ITeS micro market in Bengaluru with cheaper rates mainly due to its location. This micro market is located in the peripheral area of the city and has the potential to develop large projects due to ample land availability. Hosur Road market has witnessed 8% y-o-y average rental growth.