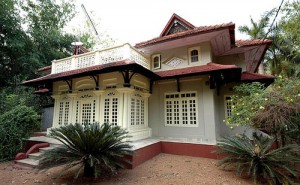 Vastu is extremely important for plots and houses. It takes an important place in all the activities of your day to day life. The structure of a house forms one of the important considerations in Vastu Shastra. If the house construction is weak, Vastu is also weak, and if house construction is strong, Vastu also works strong. And this strength or weakness will repeatedly reflect in the positive or negative energies flowing in the house.
Vastu Shastra deals with the exercise of architecture and building science and in fact it gives a fair touch in every aspects of life on the earth as well as the universe. The basic theme remains a link that is ever-present between the man and cosmos. The word 'Vastu' is said to render happiness, prosperity, and protection in life and after death too. However, Vastu Shastra truly conceives in the presence of Vastu Purush, who is considered the main deity of a building.
When it comes to residential Vastu, each and every aspect of a house is taken into consideration. Right from the master bedroom and kids' room to the bathroom and even the garage, there is not even a single aspect in a house that is overlooked by Vastu Shastra. For instance, best direction for master bedroom construction is southwest, while for other rooms; central, southern and central west directions are appropriate. Then, for prayer room, yellow or sandal color is just perfect for walls.
Like this, there are many other Vastu tips that need to be followed while constructing as well as furnishing a house. In this section, we will help you explore each one of them, in detail.