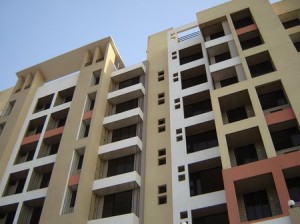 Union minister for urban development Kamal Nath on Thursday said the number of approvals a developer has to get will have to be cut down for faster and more efficient property development in the country.
Speaking at the inaugural session of CREDAI'Äôs (Confederation of Real Estate Developers'Äô Association of India) 11th NATCON (National Convention) summit in Singapore, he welcomed the apex body'Äôs new initiative, 'ÄėMission Transparency'Äô, which among other things calls for a single window clearance for real estate projects.
Nath said his ministry would extend the requisite support to bring together all the state governments and developers from across the country to push forward the mandate of transparency and responsible growth.
Lalit Kumar Jain, president, CREDAI, said developers will now mention the carpet area of a property in all sale documents. He said developers were victims of corruption rather than beneficiaries. He said a developer has to get as many as 40 approvals to get a project off the ground.
'ÄúReal estate is considered the breeding ground of black money. But we are just victims. We have to deal with as many as 150 people from the central and state governments and even the municipal corporations. It takes 26-48 months to get all the clearances and there is a huge risk of stoppage of work,'ÄĚ he said.
Other realtors, too, alluded to the huge share of approval and tax costs in the price of a property. Pradeep Jain, Chairman, CREDAI, said there are five key costs in a project. 'ÄúThey would be land, raw materials, labour, approvals and taxes. Approvals and taxes alone account for 70-80% of the project cost,'ÄĚ he said.
Niranjan Hiranandani, Managing Director, Hiranandani Group, said with such a cost structure, affordable housing will not be sustainable.
Anuj Puri, chairman and country head, Jones Lang LaSalle, said that by 2012 India'Äôs cities will be short of 26 million dwelling units. 'ÄúWe are adding only 50,000 units every quarter in the top 7 cities,'ÄĚ he said, calling 2011 the best ever year for commercial realty. 'ÄúIn 2009, the demand for office space was 20 million square feet and in 2011 it has doubled.'ÄĚ
The value of investment grade real estate in India was $100 billion as of June 2010, according to him.
Nath said laws and regulations can be revised easily but mindsets take some time to change. He said while the US, Singapore and countries in Europe are building for the future, India is still catching up with the past. 'ÄúIn the US and Singapore, they are talking of renewal of infrastructure while we are just creating it,'ÄĚ he said.
The minister stressed on the need to have something like a department of land economics, which can help in ways to monetise land. India is set to become the third largest construction market by 2020 from ninth now, he said.
'ÄúIt'Äôs important to not just grow but manage growth. The challenge is not urbanisation but suburbanisation,'ÄĚ the former Commerce and Road Transport Minister said, adding that that'Äôs how cities across the world are developing.