Track2Realty Exclusive
Bottom Line: The pace of urbanization & migration is heavily concentrated into top 8 cities as Tier II cities have failed to take the load.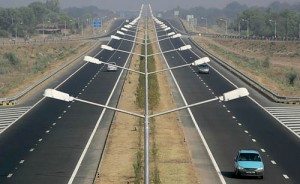 A Newsweek report in 2006 had claimed Ghaziabad to be among the 10 most attractive real estate destinations; not in India but in the world. Much water has flown in the last nearly a decade and the phoenix city that was once assumed to be the flagship of the Tier II cities taking over metro cities has failed to live up to its promise.
The story of Ghaziabad is no different from many other Tier II cities across the country that were claimed to be the investment magnet. The fact remains that none of these cities have been able to share the load on the top eight cities of India.
The supply of quality housing even today is confined to eight key cities. It is not that the new cities are not coming up, but neither the investors nor even the end users want to buy a house in Tier II cities today. The dream and aspiration is always Delhi, Mumbai, Bangalore, Pune kind of life.
With Tier II cities one of the major problems that happened is that they were all projected as next big thing in terms of real estate opportunities and not talent pool. The irony is that even if there is talent pool in these cities, they are willful expat workforce in metro cities.
Anish Shah, Director, Amal Realtors feels the less investment in Tier II cities is not just because there is less depth in that market but also the fact that there is a fear that exit would be really difficult. If there is no resale value then one would not go to that market. He, however, maintains that the difference between four main metros and cities like Bangalore or Pune, Hyderabad or Ahmedabad is reducing.
"The gap – be it talent pool, quality of infrastructure, social infrastructure – is reducing. In this downturn these cities have shown more resilience than the Mumbai or Delhi-NCR market, whether it is the price point or the absorption rate. Earlier we used to see the revival from the main metro and Tier II and III cities catching up then but now Bangalore, Pune, Hyderabad or Ahmedabad markets are picking much faster than MMR or NCR. I feel earlier the migration was confined to the four metros but now the migration is more towards these other cities because the infrastructure gap and the opportunity gap has very much reduced," says Shah.
Arvind Nandan, Director – South Asia, Colliers International says the problem is that a lot of these things are transient; they are not permanent or fixed. Many of these cities are, and they appear to be, big magnets because of which the businesses are locating but the key thing in creating any settlement, be it urban settlement or semi-urban or rural settlement, is that there has to be core economic activity around which people can gather in creating urban centres.
"In order to create an urban centre, around which housing and other shopping & entertainment will be created you will have to figure out where the core activities will be established. Unless those things are identified, labour pool will migrate to where these activities will take place. If only there are raw materials available and rail and roads are put in place it won't work," says Nandan.
Sandeep Ahuja, CEO, Richa Realty thinks these eight cities will continue to lead the pack the way it is happening globally with cities like London or New York that have not lost out to other cities and continue to be ahead of other cities. He says some five years back there was a lot of buzz on the Tier II cities and what has happened is that money was chasing to these cities but the developers completely misread the demand & supply dynamics and the result is cities like Noida, Indore, Jaipur, Kolkata.
"The kind of inventory that has come up in these Tier II cities is massive in such a short time. India eventually will follow what we have seen globally; it will take twenty to thirty years for a city to develop. These eight cities will continue to attract the end users. Reason being what is more important than emotional or rational need is the aspiration. If I have lived in Tier II city and all through the life aspired to be in the metro, it is very obvious that if I make it really big I will fulfill my aspiration of buying a house in the metro city," says Ahuja.
Even from the buyers' investment point of view, there is one more thing from end users' point of view and it is connected to research. In a market where not much research has been done from end users' point of view, in these eight top cities at least one has lesser chances of going wrong. In Tier II cities a buyers does not have the bandwidth to decide which cities and for how long it will take for his investment to give the returns. 
By: Ravi Sinha