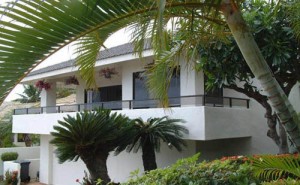 Indian arm of a leading Bangkok based developer is looking to invest some $300 million in the country's real estate market, particularly in the major cities of Delhi, Mumbai and Bangalore. In a major boost to the Asian property market Thailand's Pruksa Real Estate, has revealed ambitious plans for India over the next five years.
Pruksa's chief executive officer Thongma Vijitpongpun said the real estate company has a land bank of 26 acres in Bangalore and 25 acres in Mumbai. "We are also studying Delhi as a prospective market. We have already invested $10 million for our first project,'' he said.
''Demand for housing in India is strong and we think it's a good investment for us. We want to bring in luxury living at affordable prices in India. Pruksa's entry into India is a major milestone for us, as it has always been our dream to be a part of this country,'' he added.
Pruksa has Asia's biggest precast factory in Bangkok that can construct 260 houses in a month and it will be the first developer to use this technology.
Pruksa India Housing's first project in Bangalore, Pruksa Silvana, offers terraced houses and villas. It comprises 438 units, including 321 villas and prices vary from Rs 39 lakh to Rs 58 lakh per square feet.
Puriwaj Puricharoenborrirak, Vice President, India business, said Pruksa India Housing chose Bangalore because it is the most talked about city in India. ''Bangalore has a forward looking attitude, a population of various demographics and, most importantly, more than half the world trusts Bangalore for its software and the presence of some widely travelled people who will recognise quality when they see one,'' he said.
''The encouragement and enthusiasm we witnessed here has given us the confidence to plan a couple of more projects not only here, but also in other locations in India,'' he added.
The real estate company has a 50:50 joint venture in Mumbai and Chennai with Soham Developers and Mohan Mutha Infrastructures, respectively. Pruksa's investment in Mumbai and Chennai will involve a total of $20 million and each project will have 500 residential units.
Puricharoenborrirak said India is a huge market for residential projects. ''The growing economy and size of the population stimulates an exclusive need for quality homes at affordable prices. Having completed more than 80,000 homes and 200 projects in Thailand, destination India is the right move,'' he explained.
''We are the first real estate developer in India with 100% FDI. In addition, we have already earmarked the next project in Bangalore east. We are also looking at sizeable developments in the southeast and north sectors of Bangalore,'' he added.
In the future it is also considering projects in Chennai, Hyderabad, Nagpur and Haryana. ''Our mission is to be the leading property developer in Asia and across the globe and at the same time, deliver superbly designed and perfectly executed living spaces at amazingly affordable prices. We intend to be intensely aware of the pulse of our customers and exceed their expectations every time,'' said Vijitpongpun.
The Thai real estate developer focuses on developing townhouses, single-detached houses and condominiums, and is listed on the Thailand stock exchange since 2005. Besides India, Pruksa now has a presence in the Maldives and many SAARC countries. The real estate company will also explore China in the near future.