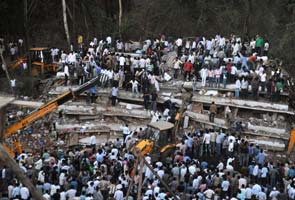 Track2Realty: Raising an alarm against rampant unauthorized construction in Raigad district, developers' body MCHI-CREDAI's unit has appealed to the authorities to take immediate action against errant people and save gullible home buyers from falling into a trap.
Shaken by the Mumbra building crash that claimed over 70 lives so far, MCHI CREDAI's Raigad unit President Rajesh Prajapati said, "We have been writing to the various authorities for a long time drawing their attention to the menace of unauthorized construction going on literally unchecked."
"What is even shocking is the fact that village panchayats are issuing permissions for construction that too by charging exorbitant rates though they are not authorized to do so," Prajapati said and expressed his "shock and dismay" that the higher authorities and revenue officials are turning a blind eye to this dangerous aspect.
"This phenomenon is clearly seen in Raigad and Navi Mumbai areas and of it goes on unchecked, the society will witness a major havoc in near future," he said.
"They are playing with the lives of people. Apart from the fact that the purchase of such unauthorized houses could turn out to be illegal, they could eve pose a danger to the people who will live there. They can collapse like the Mumbra building as there is absolutely no check on the quality of material being used," he pointed out.
Following a series of letters, MCHI-CREDAI, Raigad received the copy of a forward letter from Ministry to the district collector asking him to look into the complaints.
MCHI CREDAI has earlier marked copies of its letter to the collector to the Chief Minister, The Urban Development Secretary, and to the Managing Director of CIDCO.