Track2Realty Exclusive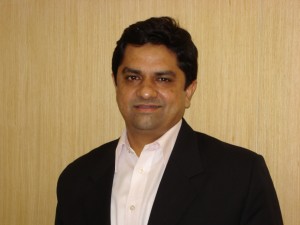 Brotin Banerjee, MD & CEO of Tata Housing believes more optimistic environment for homebuyers is likely in Mumbai. According to him, there is inherent demand for housing in city and the market is also getting realistic. In an exclusive interview with Ravi Sinha he accepts that the growth may be slow but the mid segment and affordable housing in the fast developing locations will be the major demand drivers.    
RS: Do you think Mumbai real estate has become more realistic for homebuyers due to slow down? 
BB: Pricing of housing will continue to increase over a long period of time because there is an inherent scarcity of housing in the city coupled with high demand. The challenge over the longer term will continue to be creation of capacity. In spite of slow absorption rates in the market, new project launches across segments coupled with innovative marketing initiatives has helped spur demand in Mumbai.
This, along with focused efforts by both, the government and developers alike, for steady growth is likely to create a more optimistic environment for end users in Mumbai, especially first-time buyers. The proposed decongestion will also aid in better rearrangement helping Mumbaikars to meet their housing needs.
RS: How would you define affordability in context to Mumbai housing market?
BB: With rapid urbanization and rising incomes, Mumbai has witnessed a thrust in the demand for middle income housing over the last few years. While affordability is categorized by income groups and ticket prices, livability in terms of amenities, comfort and functionality is also a crucial parameter while defining affordability in the Mumbai housing market.
I believe that suburban Mumbai like Thane, Kalyan, etc. and its regions supported by rapidly developing civil and social infrastructure will emerge as the new hubs for affordable housing.
RS: To what extent less launches and focus on inventory sale has brought fence-sitting buyers into the market?
BB: With the Indian economy getting back on track, real estate sector is expected to stabilize in the next two to three quarters. We would anticipate this sector to grow, albeit at a slightly lower pace, as the demand for housing still appears to exceed supply, and the weakening rupee makes India an attractive real estate investment destination for non-resident Indians.
Today, the emerging affluent classes are aware of the different cultures and lifestyles being adopted abroad and are ready to spend on homes that reflect their lifestyle and status.
RS: When do you see the revival of city real estate market?
BB: The real estate market is headed for a steady revival in 2016. Stability in property prices across major locations including Mumbai, along with reduced interest rates has led to an increase in consumer confidence and I strongly believe markets will only improve henceforth. 
RS: Historically Mumbai property market has been known to recover ahead of other cities. Do you see this trend to continue? 
BB: The city of Mumbai is growing at an exponential pace due to the constant influx of working population. Currently, major developing suburbs in Mumbai are witnessing projects that not only fit the budget of end consumers but are well connect in terms of both social and physical infrastructure. These locations basically offer better infrastructure, good connectivity, and accessibility to healthcare facilities, educational institutes and entertainment facilities which makes these locations apt for residential housing.
As these locations are developing at a rapid pace owning to which there is a possibility of higher return on investment. Simply put, the outskirt you choose to invest today is likely to become a prime location within a few years. In addition to this, the price range of properties in the outskirts of Mumbai would be lesser as compared to the main city and the consumer also gets ample green spaces. 
RS: Which are the pockets of growth for Mumbai in the year 2016?
BB: Thane has emerged as an attractive location for residential purchase/investment owing to rapid infrastructural and residential development on par with global standards. The region shows potential for tremendous growth, with several projects in the pipeline like the metro, monorail project and underpass that connects Thane to Borivali. Thane enjoys a central location along good railway connectivity and is steadily moving towards a self-sufficiency model which makes it a place of choice for all buyer segments. Moreover, the region offers quality housing options across the spectrum for an increasing urban population.
Similarly, Kalyan-Dombivli's has recently witnessed growth, primarily due to increasing connectivity to Mumbai and also the growing demand for affordable housing in Mumbai. A proposal for extending the Navi Mumbai metro rail to Kalyan too has fueled growth for housing in Kalyan-Dombivli. The improving road connectivity and upcoming infrastructure in and around Kalyan, is making the region a preferred location for people looking at affordable housing options. As the region grows and commercial activity increases owing to the nearby Badlapur industrial region, property prices are sure to appreciate. 
RS: Do you expect Mumbai real estate to attract more investment this year? 
BB: Mumbai has seen immense growth in the real estate segment in the past few decades. However, in recent years the island city is witnessing land crunch, which has caused the city to grow far into the mainland in the north and east.
Besides inward migration there is a refurbishment of old housing and infrastructure which is resulting in huge demand for residential properties, which has given birth to areas like Thane, Kalyan-Dombivali belt making them the new real estate destinations of the city.  Additionally, with rapid urbanization, a large section of population being in the working age group, high savings rate and increasing purchasing power at the hands of the consumer, this segment is bound to get a major fillip and see strong growth in the coming years.
With improving connectivity, expanding cities and rising property prices, more and more homebuyers are looking at places close to metro cities, but Mumbai will always remain to be the most favorable real estate destinations. In fact, the outskirts of the city are the best locales with abundance of open and green spaces. The area boasts of good connectivity and transportation facilities as well as amenities like malls, schools, hospitals, and residential houses.
RS: How do you see the future of Mumbai once the other Smart Cities surface and economic activity shifting to many of these places?  
BB: Mumbai is the largest metropolis as well as the financial hub of the country. Currently, the city has reached its expansion limit and hence, it is important that new areas are developed that can act as satellite to the financial hub. The upcoming Smart Cities will help take off the load from Mumbai bringing in better infrastructure and facilities. However, Mumbai is expected to continue to rule as the major financial hub.