By: Shakthi Vairavan, CEO, MMRF Realty & Infrastructure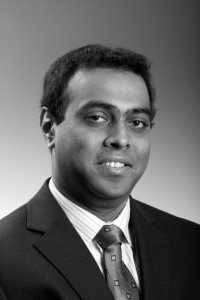 Track2Realty Exclusive: South India has emerged as the hub of IT sector and the main arm of outsourcing business for the US and the UK. With more and more foreign investors looking forward to establish their back offices through the prime locations of South India, the scope of corporate real estate has become immensely high.
The IT sector, which churns out huge power jobs for educated Indians, is the reason behind the real estate boom in South India. These jobs are indirectly helping the Indian real estate by taking it to new heights of prosperity. For companies that are looking for offshore business, India has become a favourable investment destination due to low cost of labour. In Chennai, Hyderabad and Bangalore, areas such as Oragadam, OMR, Porur, Tellapuur, Miyapur, Shamshabad, Kutatpally, Punjagutta, Jubilee Hills, Whitefield, Sarajapur Road, Kannakapura Road and Banerghatta Road have come up as lucrative real estate deals.
Supported with finance schemes and other such monetary support, consumers tend to seize the opportunity of real estate purchase. On the contrary, the residential market has been an ardent follower of the 'affordability' mantra. Thus, there arises a strong need for a commitment to develop world class residential and commercial complexes that deftly combine aesthetics with the functional, and follow constructional parameters that would be a landmark in the true sense.
In south Chennai, Old Mahabalipuram Road (OMR) – which begins at the Madhya Kailash Temple in Adyar in South Chennai and continues till the south of Mahabalipuram in the Kanchipuram District– has geographically evolved to become the IT corridor that houses many IT/ITES companies.
This state highway is also home to numerous educational institutes and deemed universities that certify lakhs of aspirants every year towards well-designated careers. With the Chennai Metropolitan Transport Corporation running nearly 400 trips on this stretch daily, OMR comprises a budding population of information technology professionals.
This in turn results in a logical influence on real estate development, with a slew of residential apartments, hospitals, supermarkets, and leading retail chains to spring up along the IT Corridor. The Tamil Nadu government recently announced the longest elevated corridor in the OMR road which is 45 KM long.
I strongly believe that all real estate players by investing in such potential locales will turn people's dreams into reality, investments into wealth, by executing large-scale real estate projects to bring international standards for a new way of living in Chennai – bringing a further boom to the sector in South India.