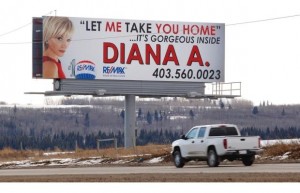 Track2Realty Exclusive: Marketing head of a leading real estate company admits that sex is here to stay in advertising but there is a fine line, and all too often these days brands are stepping way over the line. However, if you are advertising a male deodorant or lingerie, you would be a fool to overlook such a strong selling mechanism.
"But if you are trying to sell a house or a family lifestyle at the cost of one's lifetime savings with nudity and sex, you are doing your product a serious disservice. Yes, you will get attention. But it is the wrong kind of attention, and won't lead to a bigger and better brand. Sex, used sparingly and judicially, is a strong selling tool. But abuse it, and you will ultimately lose out," he says.
Harmit Chawla, Managing Director of HCorp Realty rather questions that in a market where advertising describes everything but the product; will sexual overtones further kill the project?
According to him, it is more to do with the mindset of the advertiser and the product. Realty is a product which is today aimed at target audience starting 25 to 40 but the decision making process is family driven and one which has emotive and spiritual connotation. In such a scenario and sensibilities very direct sexually provocative ads would not go down well. After all, in India minds may be opening up but the taboo is still deep rooted.
"Though personally I am not in favour but sexually provocative ads can be done depending upon the region and the product category. For example, if a high end project in the mountains or by a cliff near the ocean was to come up and the target audience was couples in the age group of 30 to 40 such an ad campaign could be worked out which could include a teaser campaign. But the treatment of the ad though provocative would need a sophisticated treatment. There could be campaigns on different medium in India and for the foreign market a separate one. But to make a sweeping statement that ads with sexual over tones would work well as teaser is not necessarily true," says Chawla.
Globally sexing up realty campaign has most often than not been inviting controversy. An agent in Orlando created a video that featured barely-clad models and uploaded the video on YouTube. He was told by his broker to remove the video or resign from the company. The video remains and the agent is now working for another real estate firm.
It seems it is all about cultural sensitivity that prohibits the Indian real estate to experiment with sex as a brand catalyst. World over real estate is doing it, and quite successfully.
For instance, Spain actually has the highest rate of home ownership in the euro zone after Estonia and Slovakia. It is even higher than the US. Apparently, Spain's biggest real estate website Idealista.com, is using sex to lease rental units to Spaniards in their 20′s. The ad shows still shots of couples and threesomes "getting down" in cars.
The idea is to convince those still living with their parents to get their own place – so they can have sex in their home, instead of in the back of an automobile.
The Indian real estate market is desperate for innovation at this moment as marketers seems to have run out of new ideas. Perhaps some of the clever real estate companies and advertising agencies could come up with a sexy way to sell properties, only if the prudish Indian society accepts it.
Will it be really accepted is a million dollar question and that is the reason why sex, unlike other industries, has so far ceased to be a real(ty) brand catalyst.