By: R K Chopra, Secretary General, Indo-American Chamber of Commerce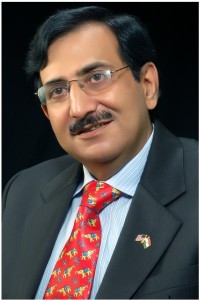 Track2Realty Exclusive: The Government of India envisages one trillion dollar investment in all areas of infrastructure in the 12th five year plan (year 2012 to 2017).¬† The Government wants fifty percent of this investment to come from the private sector participation and most of these projects are expected to utilize the Private 'Äď Public partnership (PPP) model.
The Secretariat for Infrastructure in the Planning Commission is involved in initiating policies that would ensure time-bound creation of world class infrastructure delivering services matching international standards, developing structures that maximize the role of PPPs and monitoring progress of key infrastructure projects to ensure that established targets are realized.
While presently only architects licensed by Council of Architects (COA) (www.coa.gov.in) are authorized to practice in India, foreign firms usually pair up with Indian firms to take advantage of the country's real estate boom.
Major upcoming opportunities for U.S. firms include the seven technology townships associated with the development of the Delhi Mumbai Industrial Corridor (DMIC). As recently as last year, Godrej hired DP Architects of Singapore to design their 50-storey residential project in Mahalaxmi area of Mumbai. US-based Hellmuth Obata Kassabaum Inc (HOK) has already worked with Indian builders such as Unitech, DLF, Hiranandani and many other big firms.
The Indian construction industry has noted the US practice of leasing equipment and has begun to follow suit. India'Äôs first construction equipment bank, 'ÄúQuipo'ÄĚ, was established in March 2002 for the purpose of leasing high-value multipurpose, specialized and general-purpose infrastructure equipment.
Ingersoll Rand of the U.S., along with Indian Infrastructure Equipment Ltd (IIEL) and the IFC, has established an equipment bank in Gurgaon, near New Delhi.  They are also developing a second hub, NAC Infra Equipment Ltd (NACIEL), in Hyderabad. NACIEL is a joint venture of the National Academy of Construction with IIEL, L&T Finance Ltd. and Nagarjuna Construction Ltd.

Until recently, the GOI's industrial policies only encouraged public sector investment in major industrial and infrastructure ventures. Now, private engineering and construction firms are allowed to bid for large government projects.
This significant policy change has increased the demand for advanced equipment since transportation, urban and housing infrastructure are key areas of construction.