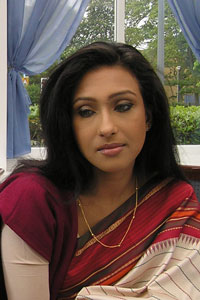 Track2Realty Exclusive: The question is do brand ambassadors really buy the flats of the realty firms they endorse? Most unlikely! Of course, those who earn huge sums won't live in flats even if they are very luxurious.
While there is nothing wrong in promoting the interest of realty firms, these icons are, nevertheless, expected to see that the projects they endorse deliver on their promises and do not compromise on the quality of construction, nor breach the deadlines of their delivery schedules.
If this happens, then only the role of brand ambassadors will be a two-way communication channel, leading to brand promotion. At its simplest level, the structure of a brand is that it meets the 'wants' of the consumer, even while the underlying product meets consumer 'needs'.
Thus, products have tangible attributes that can be evaluated sensorially. Brand ambassadors, on the other hand, are perceived as having characteristics that make them 'aspirational' and not necessarily 'relevant' to the individual.
The main strategic benefits of brand ambassador driven Indian real estate have been two-fold; first, the perceived personal relevance of brands implies that the price it realises from the consumer is higher than the cost of the underlying product; second, since brands are defined by the personal relevance of the consumer rather than the product, they have straddled product categories – often across different sensorial needs.
The role of brand ambassadors and their relevance to the product and matching celebrity status with ethical standards of the endorsed product continues to evoke debate. The concept is not new, nor is the debate. However, when it comes to the Indian property this debate has even more credence and significance since the advertised product is not just aspirational but often misleading.
Misleading advertisements by realty companies may soon get under legal hammer post the real estate regulator in place, and then it would be interesting to see how brand ambassadors cope with it. Till then, realty is banking high on the brand ambassadors to drive both the sales and brand.