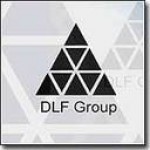 The Board of Directors of DLF Ltd has placed on record appreciation on retirement of T.C. Goyal, Managing Director of the Company, from the services of the Company. He shall cease to be the Managing Director of the Company with effect from close of business hours on 31st March, 2015 upon completion of his term, as was approved by the shareholders of the Company at the extra-ordinary general meeting held on 4th April, 2013.
He has also resigned as Director of the Company with effect from the close of business hours on 31st March, 2015, which has been noted and accepted by the Board of Directors of the Company in its meeting held today.
Goyal has been an integral part of the DLF Family and at the forefront of the leadership team in DLF. He joined the Company in 1981 and was elevated to the position of Managing Director in 1998. During his career in DLF, Goyal has successfully steered the Company in various phases of its growth and expansion. His commitment and dedication are an inspiration to team members who were mentored under his leadership and guidance
He has kindly agreed to continue his association with the Company as "Chief Mentor" to help, advise and guide the leadership team.
Pursuant to this development, Mohit Gujral and Rajeev Talwar, Whole Time Directors, will be jointly and severally responsible for signing of all concerned statutory and regulatory filings that may be required to be made by the company from time to time.
K. P. Singh, Chairman, DLF Ltd. Said, "On behalf of DLF Family and members of the Board I take this opportunity to place on record our deep appreciation and gratitude to Mr. Goyal for his innumerable and significant achievements and contributions to the company".
"My Career in DLF has been very rewarding and satisfying. I believe that DLF is a great company. It has reached great heights. I wish DLF the very best and am sure we will continue to grow and prosper", Goyal said.
Source: Track2Realty Bureau