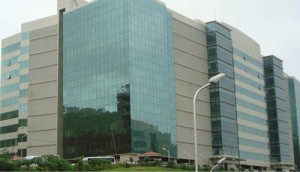 Track2Realty Exclusive: The realty market has been pretty exposed to the greedy investors and vulture funding, not venture funding. In desperation the developers often lost track of what kind of funding was required and met with the disaster. Amidst the cyclic very high and very low there has been off balance debt-equity ratio as well. Of late, some developers tried within the box and some outside it. The needs and solutions are different for listed and unlisted companies. Still the sector is in search of right funding mechanism and as Track2Realty finds, are guinea pigs in the funding market.
Real estate has tried all possible channels of funding yet failed to evolve a tried and tested formula that could worked across the sector. Bank financing, IPO, Private Equity, Mutual Funds, QIP, REIT, ECBā€¦.the realty market has often been exposed to the lenders with all their collaterals, but poor execution, trust deficit and overall macro-economic outlook has deserted the lenders from the sector.
While some analysts believe realty has actually been guinea pigs of funding market, others boast of that real estate (due to funding gap, of course) has been most innovative also in terms of raising money. With capital market pretty hostile, PE funds exiting and banks reluctant, it seems neither the innovative mechanism nor the promising pipeline visibility will bring funding to the cash starved sector in the days to come.
Sachin Sandhir, Managing Director-South Asia of RICS, however, blames the Indian developers who traditionally opted for illiquid, opaque and conservative sources of financing, unlike counterparts in the more developed markets where activities in the built environment are seen as potential avenues for investment. Given that construction and real estate are capital-intensive sectors, they require ample capital to sustain activities.
Therefore, while traditional bank lending has been the biggest financer of real estate activity, the liquidity crunch brought on by the global economic slowdown, resulted in the sector exploring newer and more innovative techniques of raising capital as a consequence of banks and financial institutions adopting a cautious approach to lending to real estate.
ā€œPolicy changes have resulted in foreign investors, driven by the need to increase returns through expanded investment opportunities and a desire to diversify investing in the Indian property market. Also, over the past few years, private equity players have been very active in the sector, especially in the housing segment. The Qualified Institutional Placements (QIP) route offered a cost-efficient way of raising funds from domestic institutional investors, offering an attractive alternative when overseas borrowings were drying up at the peak of the market slowdown. Recently we have also seen several developers raising capital through IPOs, convertible bonds, pre-sales and subvention schemes amongst others,ā€ says Sandhir.
ā€¦..to be continued