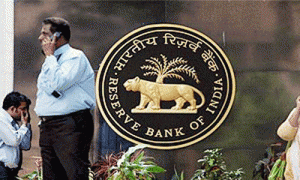 Real estate developers
today expressed disappointment over the
RBI'
s decision to keep key policy rates unchanged and sought a cut in interest rate to boost housing demand."We are very disappointed at this gesture by the RBI. The economic condition is getting worse day by day. The government and the RBIÂ should understand the need of the hour and reduce cost of funds," Confederation of Real Estate Developers' Association of India (Â 
CREDAI
)Â Chairman Pradeep Jain told PTI.
He expected that the RBI would "look back and come out with an interim relief in form of cut in interest rate to reduce cost of funds for both developers and home buyers".
The Reserve Bank today kept repo rate and reverse repo rate unchanged at 8.5 per cent and 7.5 per cent, respectively as it felt that inflation risks still persist, dashing hopes of many that the central bank would reduce the key policy rates to signal banks to cut lending rates.
The sharp increase in repo and reverse repo rates in the last two years has affected housing demand. Sales and net profit of most of the developers have gone down, while their interest outgo has increased significantly.
In its guidance, RBI has said: "Recent growth-inflation dynamics have prompted the Reserve Bank to indicate that no further tightening is required and that future actions will be towards lowering the rates".
However, the apex bank said that "notwithstanding the deceleration in growth, inflation risks remain, which will influence both the timing and magnitude of future rate actions".