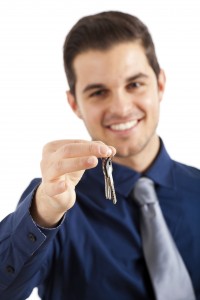 Track2Realty Exclusive: Young professionals in metro cities are no longer the demand drivers of residential property. More than half of them, as many as 57%, say they would prefer to stay in rented apartment and instead invest in their tier-II and tier III city home town for better appreciation potential. 78% of those working professionals with double-income who have bought a house in metro now want to invest in their home town for second home.
Majority of them, as many as 70%, with disposable income find a hill station or holiday home outside metro to invest than to buy a second home within the city. These are the findings of an exclusive survey by Track2Realty, real estate news tracker, in six key cities known for maximum property transactions.
More than seven out of ten, 72 per cent, feel they missed the property rally in metro cities in the last one decade. A perception has gained ground among these professionals that metro property market is over heated now to give them any appreciation even in the long run. The cities that appear as the investment haven for these professionals are Lucknow, Jaipur, Ahmedabad, Surat, Patna, Ranchi and Bhopal. Nearly eight out of ten, as many as 78 per cent, respondents though hailed from these cities only while working and living in the cities where the survey was conducted.
Track2Realty conducted this survey in six key cities—Delhi, Mumbai, Pune, Kolkata, Bangalore and Ahmedabad between Aug 25 and Sept 10. A structured questionnaire that was based on the investment choice, future planning, risk appetite, their choices and concerns was given to male and female respondents who belonged to qualitative socio-economic groups and were mostly working couples.
The survey has come as a bad news and a dampener for the real estate developers in the prime realty markets. They are already reeling under debt, drying funding options and low property demand. With sale of piling inventories being the only ray of hope, and young working professionals with disposable income being seen as the prime demand drivers, it seems the road ahead is fraught with danger for these developers. Nearly one third of the respondents, as many as 37%, were staying in the metro city in an office paid rental apartment.
While majority of the young population believes, as many as 74 per cent, real estate should be the preferred investment option compared to gold and other traditional investment instruments, they are getting ready to the next round of property rally which they believe will be seen in the tier-II and tier-III cities.  More than half of the young professionals, 54 per cent, who participated in the survey are aware of the property investment pattern globally and say investment instrument like the REITS (Real Estate Investment Trust) would make property investment easier since one can have the flexible option of investing as much as one has cash in hand, instead of getting under the loan burden.
A large section of young Indians, 67 per cent, are no longer ready to get duped by the lure of relatively cheap houses on the outskirts of metro cities. With increasing fuel cost and traffic bottlenecks making them burn time and money on way to work and back home, nearly eight out of ten, 78 per cent, say they can think of satellite towns only if there is the possibility of walk-to-work.
A surprise finding of the study has been the inclination of young Indians to invest in commercial than residential property of metro cities. Nearly half, as many as 43%, said commercial property gives more return on investment and it is easy to lease it out even if one has to move out of the city, as compared to renting out residential property.
Trading of property and speculative buying is finding no favour among urban professionals. More than eight out of ten, 82 per cent, said it is too risky to assume immovable asset as liquid. Market volatility seems to have taught them a good lesson early in life that property investments are not meant for short term trade.
METHODOLOGY
The survey demography belonged predominantly to the middle and upper middle class of society, and a significant number of respondents were buyers of mid segment houses. A large number of these buyers had shifted to metro cities in the last five to seven years for jobs. A total sample size of 1200 working professionals in the age group between 25 to 36 was initially targeted. Out of these 1072 samples were finally zeroed down and considered for analysis. Rest 128 respondents were not considered for evaluation since they either gave incomplete questionnaires or were rejected for non-seriousness of their choices.
The total sample size had 36 per cent females and 64 per cent males as a representative set. The surveying method was one-on-one interviews, in which the researchers explained the theme and purpose of the survey and then handed over the questionnaire to the respondents to be filled and returned the next day. All the researchers being the local residents of the city, they managed to assure the respondents complete anonymity.
The results were based on a set of 27 questions to the buyers that comprised of their living choices in metro, investment pattern, future planning, risk appetite and overall living/economic concerns. The answers were grouped into seven key factors of concern, which were weighted according to how important buyers said they were.
The survey found that "Appreciation Potential" is the No. 1 issue for buyers. That means the appreciation of the house that they are investing matters the most.