Track2Realty Exclusive
Bottom Line: In an interview with Ravi Sinha, Nikhil Hawelia, Managing Director of Hawelia Group maintains that the key differentiator is in understanding one's capability to scale up.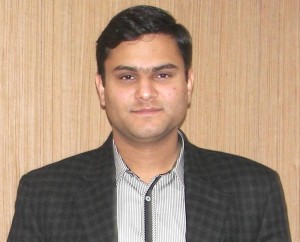 Some of the lesser-known & smaller developers have today better track record of delivery than larger players. The trend is more visible in the Delhi-NCR Region where many of the larger developers are today reeling under debt burden, over-leveraged balance sheets & challenged execution capabilities.
In an interview with Ravi Sinha, Nikhil Hawelia, Managing Director of Hawelia Group maintains that controlled launch to sales ratio and prudent fiscal management with focus on delivery is what is making some of the new entrants a promising brand in the Delhi-NCR region.
Ravi Sinha: Is it just the imbalance of scale to capacity ratio of larger developers or there are other inherent reasons for smaller developers to gain more ground in Delhi-NCR?
Nikhil Hawelia: In comparison to larger player, mid size developers have better stability in their ventures, with their funds and resources concentrating on their limited projects. Larger real estate developers especially in North India are mainly focusing on multiplying their work quantum just to grow their scale unreasonably. Whereas small & mid size developers are ensuring on-time and quality delivery with maximum customer satisfaction. In case of us, lesser management hierarchy results into direct involvement of higher management in key decision making which further enhances work efficiency.
Ravi Sinha: What is the ideal launch to sales ratio to keep fiscal management in control?
Nikhil Hawelia: Instead of calling it an "ideal launch to sales ratio", I would rather name it "controlled launch to sales ratio". Again, it cannot be generalized for all categories of the projects as cost of land varies which changes the break-even point in the financial planning of the project. In the affordable housing we are executing at Greater Noida West, the controlled launch to sales ratio can be put up as 45-50% as per our planning and experience. Having said that, one must not grow beyond capacity to compromise his reputation and future projects.
Ravi Sinha: What is controllable scaling up vis-Ă -vis execution capability ratio?
Nikhil Hawelia: Execution capability ratio is the capability of the company to execute the amount of work in controlled manner in all respect. The developers should define a fine line between controlled & over-limit work and should restrict the amount for a single business cycle. Working in such controlled atmosphere and leveraging rightly at every cycle of business will help scaling their business positively while achieving the progress in execution capabilities. Growth is not a bad word, but definitely there is a thin line between hunger for growth and greed for growth.
Ravi Sinha: Can one say that smaller developers are better positioned to maintain best practices?
Nikhil Hawelia: The time has come that the Indian real estate developers need to adopt best practices which can be termed in as commanded fiscal management, timely execution, perception building, transparency, functional professionalism, consumer connect etc. It is also imperative that the government authorities should lay down unambiguous guidelines for development norms and ensure a transparent and timely approval process.
Ravi Sinha: When is a company fiscal risky?
Nikhil Hawelia: Lack of financial management discipline is the key reason to make any company fiscal risky. Over leveraged balance sheets, unreasonably high cost of acquisition of newer land parcels, too many launches of new projects and at the same time unforeseen challenges in the construction business is hurting the sentiments of real estate companies which in turn forces the developer to expand on funding even at high cost of finance.
Ravi Sinha: How much over leveraging is controllable?
Nikhil Hawelia: Controlled over leveraging has different basis and structure for different types of project; commercial projects on lease model have better security than outright sold projects. Similarly, low cost or affordable housing projects have frequent sales number than high-end projects; so low leveraging also meets the need of finance in case of affordable projects.
Difference is also noted in cost of land to cost of execution ratio in distinct projects as cost of land varies drastically in different regions which impacts the percentages of overall funding requirement for construction and execution of the project. So, defining and generalizing the percentage of over leveraging in real estate sector is not possible.
Ravi Sinha: Does the personal involvement of developer with only handful of projects make any difference?
Nikhil Hawelia: Involvement of higher management at all verticals is crucial to meet up the commitments and promises. So, foremost the developer should draw a limit to the quantum of work undertaken for a particular business cycle which is under their control. The major concerns like delay in possession, quality issues etc directly or indirectly occur because of over-limit & uncontrollable growth.
Ravi Sinha: At a time when some of the larger players in the Delhi-NCR are losing their brand equity and market share, do you feel new entrants have better chances of making presence felt?
Nikhil Hawelia: I have always felt that our customer base is different, expectations are different and market positioning is also different. But what remains common across the asset class and across the segment of developers is the customer experience and word of mouth in the market.
For example, my study in Delhi-NCR and even in other key Indian markets indicate that while consistently delivering one million square feet of delightful customer experience year on year can make a developer trustworthy brand, volume of delivery with poor customer experience can kill a bigger brand. The Indian housing market will hereafter be goaded by this professional dynamics. It is a different matter that the trend has first been noticed in the NCR market.